Illustration Workshop X Theatre Performance X Live Illustration Interaction
A live interacting illustration performance with the main theme of creating fantastic animals leading  all parents and children audiences to participate in the event. All those random, limited, on-the-spot illustrated fantastic animals will be co-created with the interactions by the actors, the illustrators, and the audiences themselves. Using unlimited imagination to encourage children to develop their very own creation and weaving all kinds of rarely known facts and knowledge about animals into the performance, this parent and child program will be enriched with both biological knowledge and art creation that are developed together with all the audiences.
In the Institute of Fantastic Animals, the professor, the kitten assistant, and the puppy assistant work together with animal study and creation, creating fantastic animals by mythical power. And this year, the recruiting of little interns for the institute invites every child to participate in the designing proposal. The professor and the puppy assistant are putting together lots of previous cases that were proposed by the little interns before and getting ready to share with every new little intern, but the lazy kitten assistant seems to have arranged a cunning little plot on purpose. What kind of threats are jeopardizing our little interns' design? And will the professor figure out the kitten assistant's conspiracy in time to save the day? Let's find out!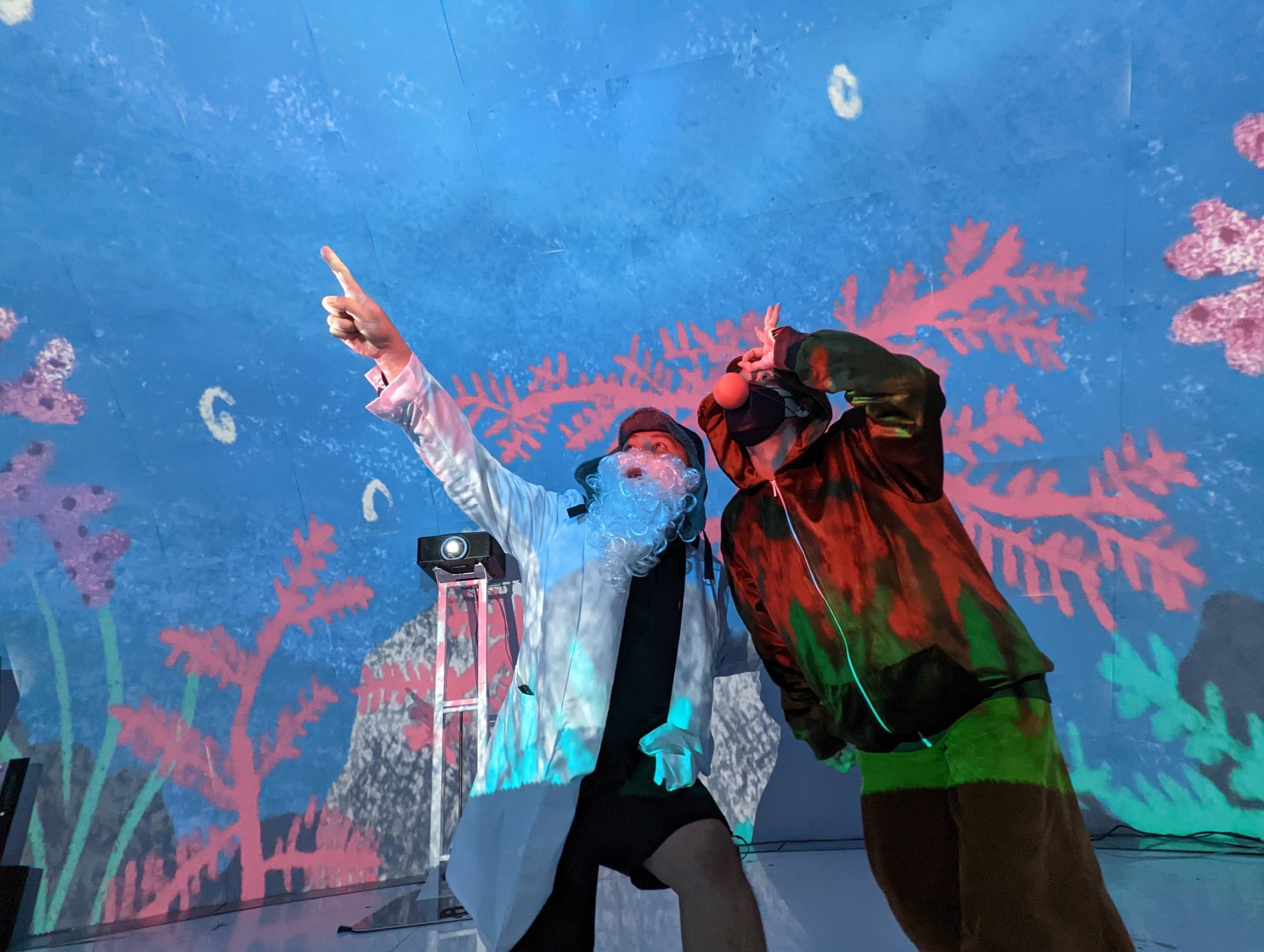 Telling Tent, Institute of Fantastic Animals, 2022.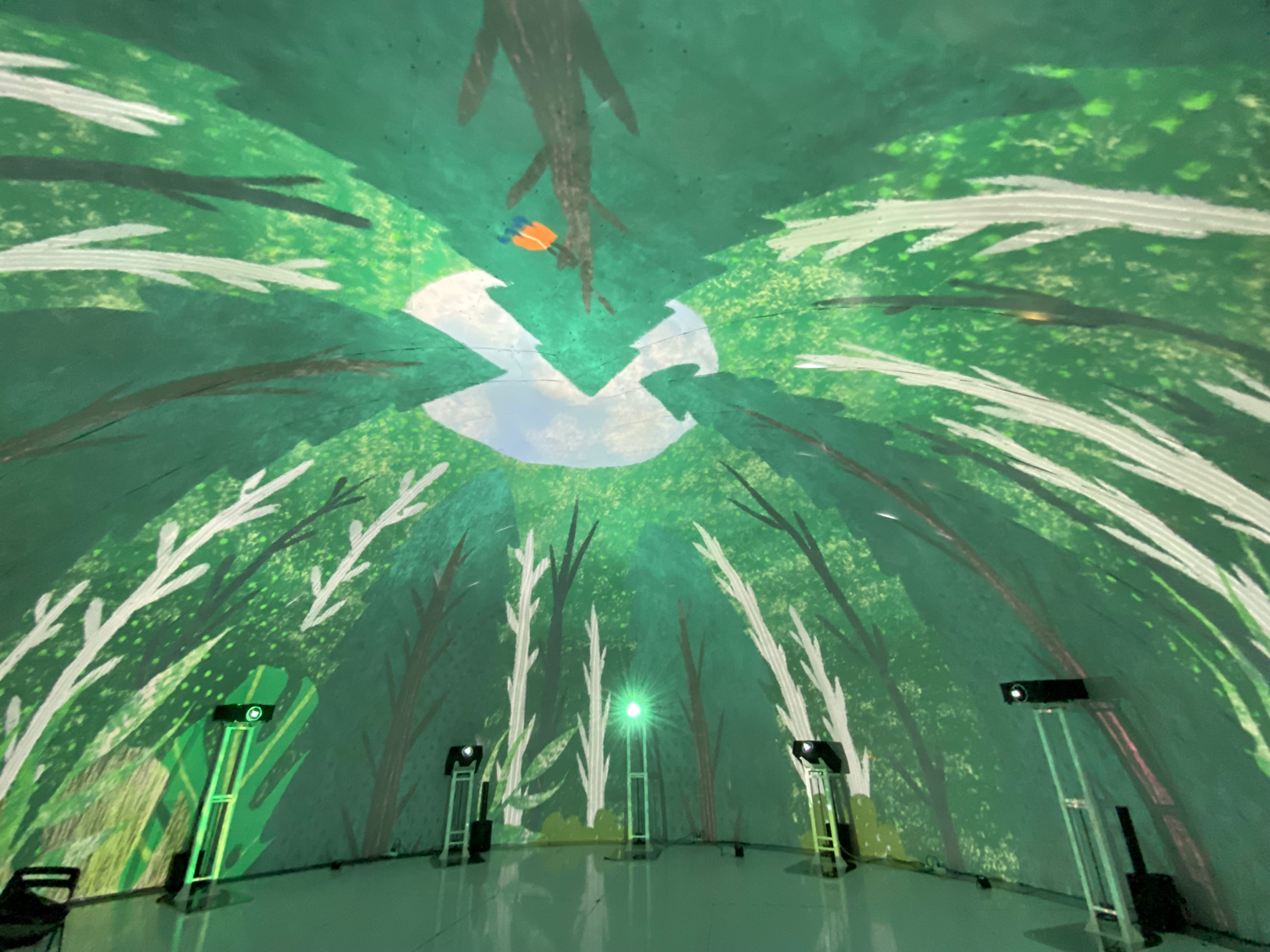 Telling Tent, Institute of Fantastic Animals, 2022.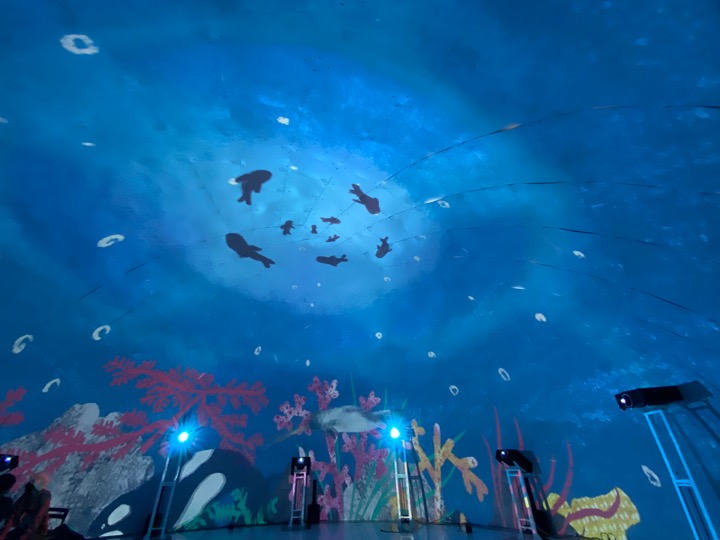 Telling Tent, Institute of Fantastic Animals, 2022.
|The Artist
Telling Tent
"Telling Tent" is a children's theatre with the concept of no boundaries. It is a new experience of combining children's arts and interactive technologies. We cooperate with young Taiwanese artists to create original animations. Stories are introduced by storytellers and audiences are surrounded with a hemispherical screen. There are sounds, scents, and a vibrating floor to make the audience feel they are on the scene. Marvellous animations with meaningful storylines combine with interactive technologies to offer you a whole new theatrical experience. It is a new way of performance.
Production:TELLING TENT CO., LTD.
Producer:HUANG Wen-Hao
Artistic Director:CHANG Chia-Lu
Executive Producer:WU Hsin-Yuan
Technical Director:TSAI Meng-Ru
Stage Manager:KUO Yen-Fang
Program Manager:CHU Ya-Ling、HSIEH Wan-Hua、CHAN Pei-Hsuan
Playwright & Director:CHANG Chia-Lu、 LEE Pei-Tung
Performer: LIN Yi-Ta, CHU Chih-Chun, WENG Yi-Chen
Key Visual Design:SUNG Chih-Hao
Illustration:SUNG Chih-Hao、 CHANG Chia-Lu
Music:CHEN Yu-Jung
Poetry:ProJect Lee works
Props Team:PAN Po-Yuan、CHANG Chia-Lin、CHEN Chia-Lun
Cooperation:FANG-CHING Studio
Date|10.21 (FRI) 19:00
10.22 (SAT) 15:00、17:00、19:00
10.23 (SUN) 15:00、17:00 (6 performances)
Duration|total in 60 mins, includes workshop 30 mins and performance 30 mins
Limited availability, please sign up here.
▶ Limited availability, and registration for each performance is needed.
▶ Latecomers will not be allowed to enter the venue once the performance begins. The performance will not open for audience to sign up on site. Please sign up as early as possible.
▶ For the epidemic prevention, taking temperatures, disinfecting hands, leaving personal information and keeping social distance are required, and audiences are required to wear masks at all times when entering C-LAB. Moreover, audiences whose temperatures are above 37.5℃ are not allowed entry.
▶ Programs may be subject to change.