Numerous is an immersive visual artwork that blends the workings of nature with the variations of order, guiding us into a world of fluidity. Through the imaginative portrayal of air movements in different settings, it showcases the juxtaposition of gentleness and ferocity, presenting the rhythmic cadence and unpredictability brought forth by the winds. It allows us to sense the energy of natural air currents, from traversing through forceful winds to being gently caressed by soft breezes.
Tides, as a natural manifestation of gravitational interaction, draw forth the undulations of nature. Listening to the breath of the tides, we feel the bountiful power and rhythm that nature exudes. The spirals of the wind, the periodicity of tides, and the fractal variations of geometric shapes blend together to create a peculiar sense of harmony. This intertwining of nature and order transforms into abstract visual aesthetics, enabling the audience to continuously explore the infinite wonders and rules while being immersed in this experience.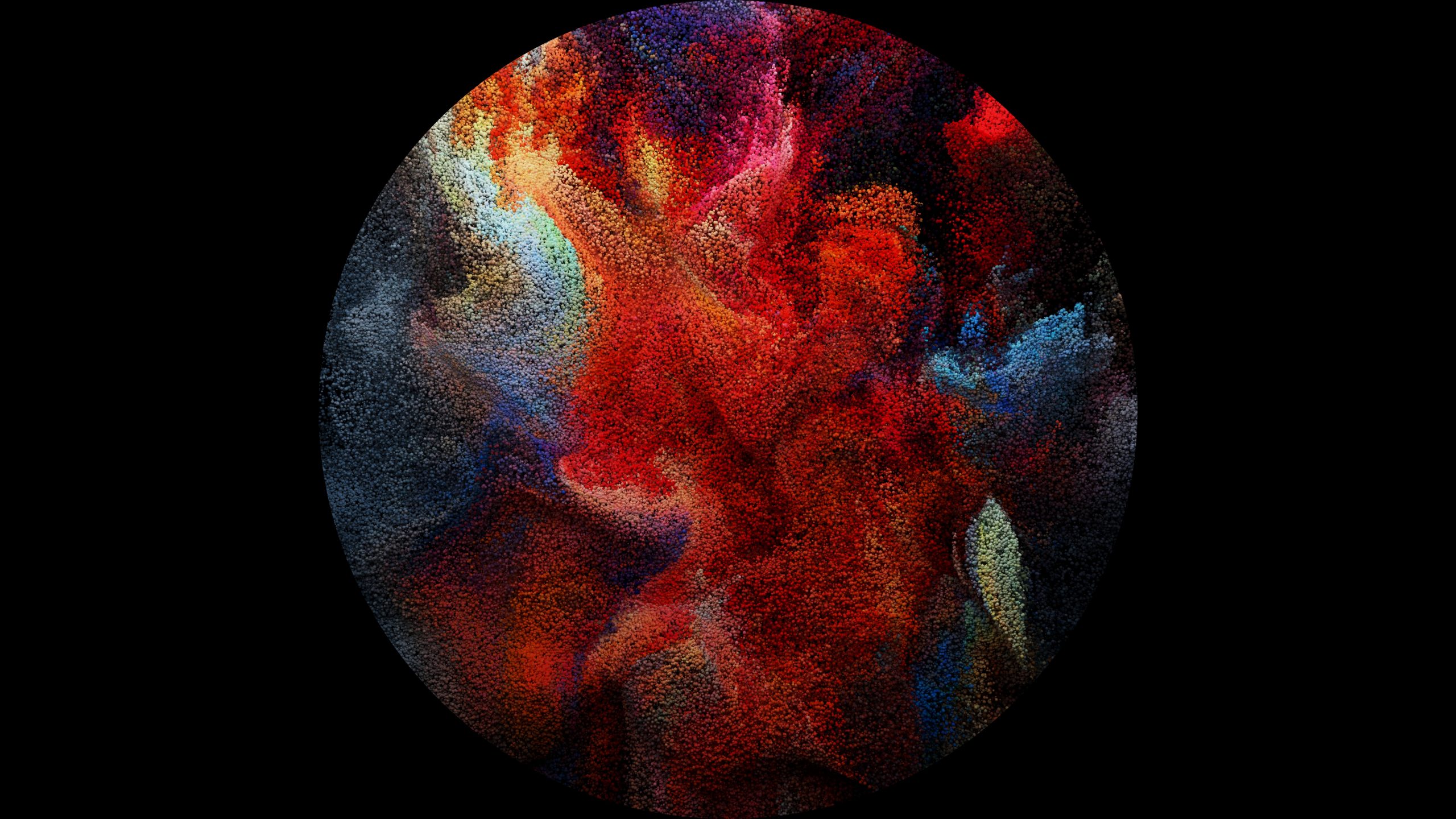 9 Grid Design
The firm is run by artists CHEN Hsuan-Ming and Atz HUANG, primarily producing works of visual art, spatial exhibition, cultural asset development, art projects as well as various interdisciplinary collaborative projects besides investigation into relationships between locality and creativity. In recent years, it was involved in multiple large audiovisual exhibitions/performances, visual design for music concerts and performing art projects domestically, dedicated to the diversified possibilities in developing the fusion of image and reality.
|Date & Time
10/27(Fri.)20:00
10/28(Sat.)17:00、20:00
10/29(Sun.)17:00
11/24(Fri.)20:00
11/25(Sat.)20:00
|Admission Information 
▸ Ticket required for entry.
▸ Please arrive at least 10 minutes before the performance or screening. Latecomers will not be admitted. On-site queuing for entry is available depending on the vacancies.
▸ Throughout the event, tickets for each program will be available on the Monday two weeks before the event date. For detailed program registration information, please visit the "C-LAB Technology Media Platform" Facebook page or the event page of C-LAB on Accupass.
|Notice
▸ Some performances contain intense strobe lighting effects. Viewer discretion advised.
▸ The space is equipped with the mirror floor, viewer wearing pants is advised.
▸ Due to limited space inside the venue, picnic mats and chairs are not allowed. If you have other needs, please contact the front desk staff for assistance.
▸ Photography and social media stories recording are allowed during the screening, but the use of flash is prohibited.
▸ The organizers reserve the right to adjust and change the event.