Early in 2020, the Taiwan Contemporary Culture Lab (C-LAB) established the Technology Media Platform which emphasizes "innovative media experimentation" and "social connections". As an organic laboratory, collaboration across fields and disciplines is encouraged to create an environment for cultural and technological co-creation.
The first project of the Technology Media Platform to be promoted is FUTURE VISION LAB, which features integrated cultural and technological experimental exhibitions and performances. Through digital architectural concepts and design a dome measuring 12 meters in diameter and six meters in height was constructed. From November 2020 to January 2021, the goal is to explore the visual limits of technology media. With sound and image algorithms, creative works and integration of hardware and software, an attempt is made to outline a vision for the cross-disciplinary development of visual effects.
The experimental projects presented at FUTURE VISION LAB involve super high-resolution images and open exhibition platform to create a fully immersive experiential space, generated through artificial intelligence (AI) and images, with generative art and a high-speed computing platform to initiate a vision for visual experimentation and innovation. The exhibitions and performances that are taking place over a three-month period are the result of collaborations among up-and-coming new media artists. They have developed 360-degree panoramic works and fully immersive 8K image spaces to showcase experimental and innovative visual effects live and free of charge.
National and international artists will present a diversity of immersive works on weekday nights and new media artists will create audio-visual performances and image installations on weekends. In addition, there are star-gazing workshops suited to families, sound healing and meditation yoga workshops, and full-dome projection workshops.
Every night exhibitions and performances take place, providing a diversity of visual experiences. All are invited to these events to gain insight into the future vision world.
Date|2020/11/01 (Sun.) to 2021/01/17 (Sun.)
Venue|Political Warfare Building Square, Taiwan Contemporary Culture Lab (C-LAB)
【Weekday Programme】
Tuesday to Friday 19:00-21:00 (closed Mondays)
Free admission. Films are shown on a loop. If the venue is full, please wait until the next screening begins.
*Closed from 12/15 (Tue.) to 12/18 (Fri.)
◉Horror Film Experience|The Tag-Along VR
Every Tuesday at 19:00、19:15、19:30、19:45、20:00、20:15、20:30、20:45 *Closed on 12/15 (Tue.)
One day, Ya-Ting and Chun-Kai, a newlywed young couple, sneak into a private and deserted mansion for adventures. But, they do not know that house is haunted by "Mosien: the little demon." After entering that house, they keep seeing some creepy scenes, moreover, they even accidently unleash the devil's curse…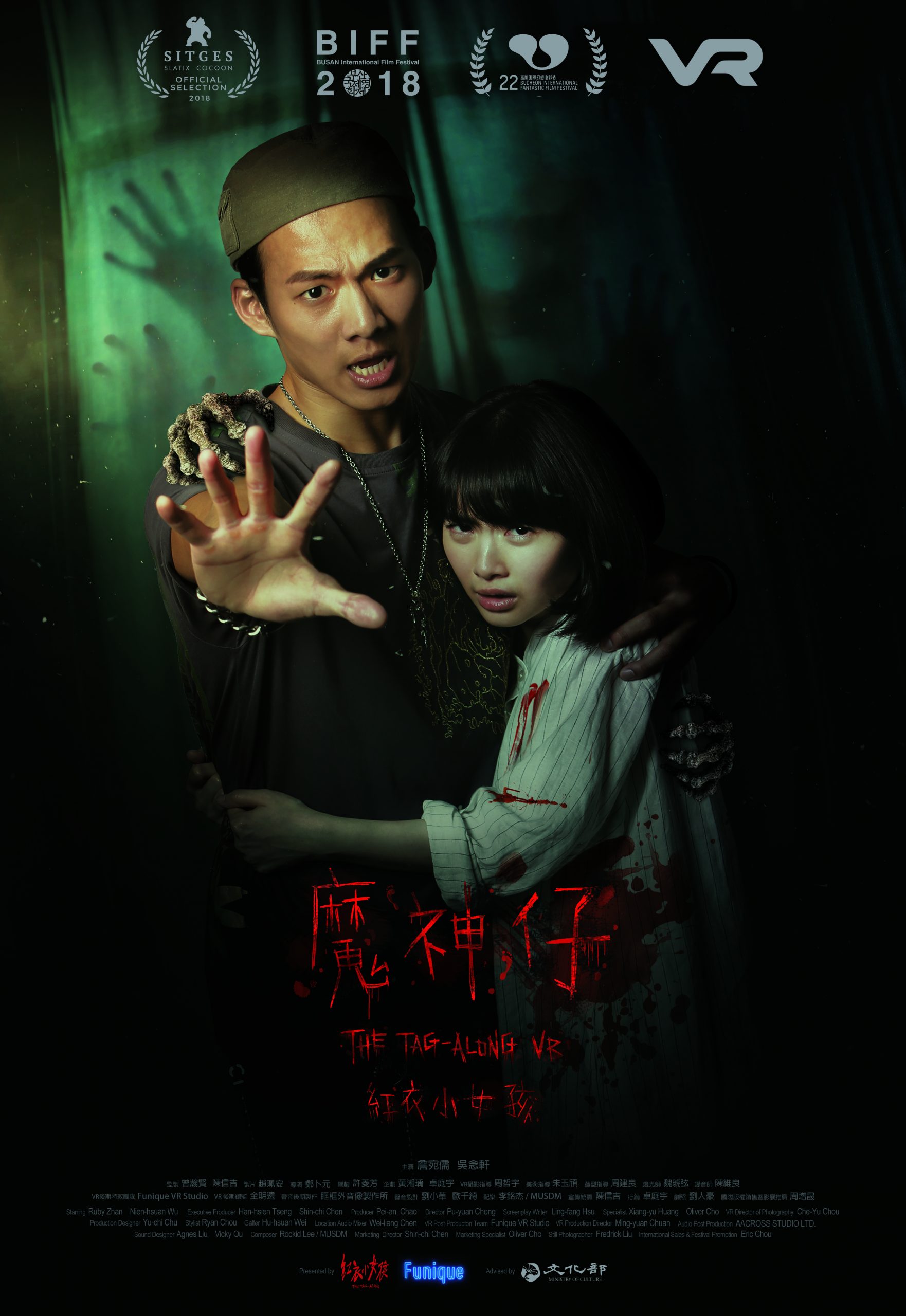 Funique VR is a leading 8K stereo VR content provider, focusing on pan-entertainment, education and medical fields. Funique is dedicated to Livestreaming Sports Events and Virtual Concerts, Stereo VR Movies and Macro Insect Channel. From the stereo VR content livestreaming, shooting, post-production to the theater system, Funique offers the one-stop VR solution for clients. Funique's works have won Golden Bell Awards twice and have been shortlisted for many well-known international film festivals, such as the Venice International Film Festival (Italy), the Tribeca Film Festival (America) and the NewImages Festival (France).
◉Electronic Landscape|NANONANO X HUANG WEI—Electronic Landscape
Every Wednesday at 19:00、19:30、20:00、20:30 *Closed on 12/16 (Wed.)
In the novel ''Invisible City'', Italo Calvino provides readers with the imagination of different developments and possibilities of a city by way of interlacing the real and virtual. However, there is a fine line between reality and virtuality. No one has been able to determine whether the cities we are living in a developing toward utopia or the city like kidnapped by Cyberpunk in ''Blade Runner''. Nevertheless, with the rapid rise of industrialization and the development of the digital virtual era, no matter which city it is, it is undoubtedly that we are walking toward the entrance of an irreversible and diversified route.
Electronic Landscape is the project that based on the following concept, pursuing to show the unknown future landscape and city view of the nobody future.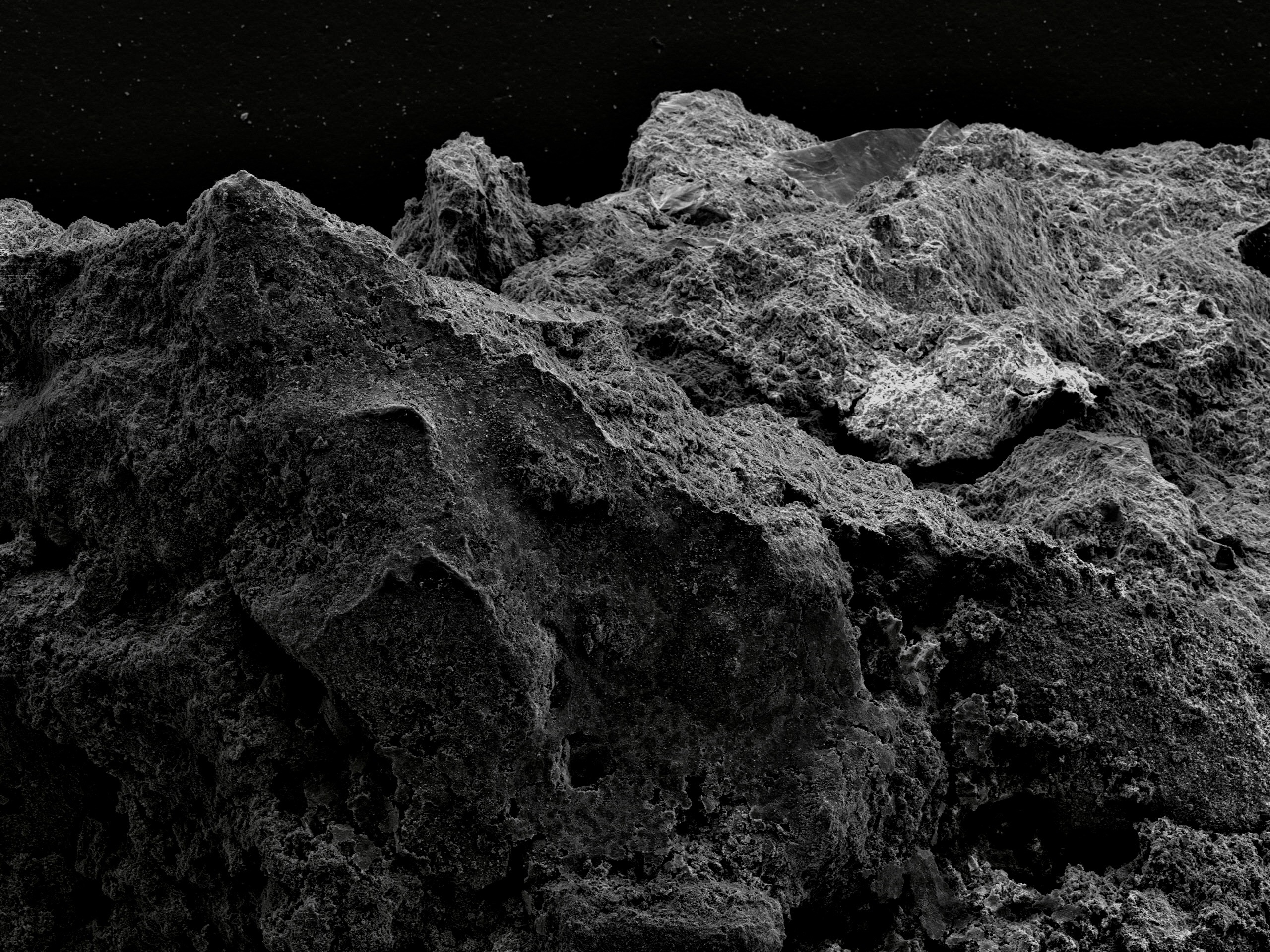 NANONANO, established by HSU HSUN HSIANG and HUANG YIN HAO. A new media art team that uses technologies in various fields to explore at various scales.
HSU HSUN HSIANG, born in 1990. B.ARCH. Degree - Department of Architecture, Shih Chien University, M.F.A. Degree - Department of New Media Art, Taipei National University of the Arts. Interactive artworks focus on the integration of sculpture, light, and indoor/outdoor space. Specialize in integrating and contextualizing multiple media within diverse spaces; concentrate on creating exceptional sensual experiences. The intention of recent works is to introduce the potential of installation works to reshape or highlight the characteristics of certain environments, to recover the lost sensual potency in the digital era, and to inspire one's senses toward surrounding environment.
HUANG YIN HAO, born in 1989. Graduated from Department of Chemical Engineering of National Cheng Kung University (NCKU). Toppan Photomask Inc., Taipei, Taiwan & Tokyo, Japan. Job Title: Material Research Engineer, focus on the research of advanced products, including: Nano-scale material structure of semiconductor, Application of Material analysis tools : SEM, TEM-EDX, SIMS, ToF SIMS, Auger, AFM-FTIR, Successfully developed new nano-scale Tips. Photomask Japan 2018 seminar member, BACUS (Bay Area Chromium Users Society) USA, individual member.
HUANG WEI, born in 1995. Graduated from the Department of New Media Art of Taipei National University of the Arts. Specializing in audio-visual performances, interactive image design, and installations, his works are based on his observations of life. Through visual perception, extraordinary images become part of daily life. In his works, he emphasizes perception and sensory experiences. Moreover, he is devoted to creating algorithm-based performances that combine images and sound.
◉Audio-Visual Experiences|YEH Ting Hao—Intertextuality of Audio and Visual
Every Thursday at 19:00、19:20 *Closed on 12/17 (Thur.)
Abstract sounds are transformed into images and through immersive projection methods 2D images morph into dome-shaped images with a rhythm that is driven by frequency analysis. Based on algorithms, sound seems to emerge from the images. Sound and images influence each other with interweaving of the senses, resulting in an indescribable experience.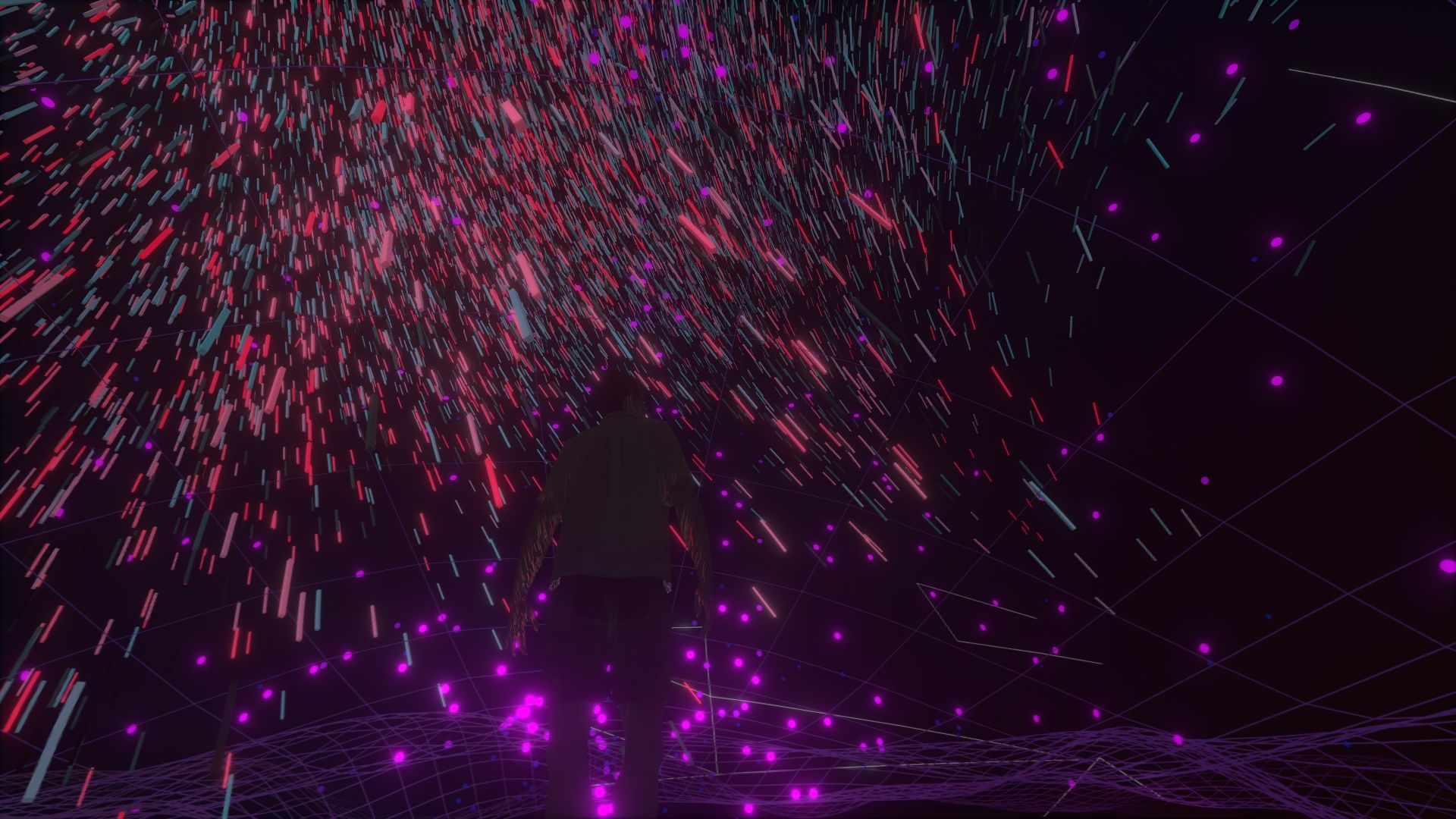 YEH Ting Hao received a master's degree from the Center for Art and Technology at Taipei National University of the Arts. His work mostly focuses on the relationship between sounds and images, and integrating pre-recorded sounds and images with those that happen in different environments. Starting from error aesthetics, Yeh seeks out harmonies and dialectics in the new media era. In addition to making his own artwork, he contributes to theater and dance productions, and currently serves as an adjunct lecturer at Taipei National University of the Arts, Chinese Culture University, Shih Chien University, and National Tsing Hua University. He is also a leading member of the audio visual art promotion team Fluid Noise.
◉Audio-Visual Experiences|NAXS Corp.—AFTERLIFE
Every Thursday at 19:45、20:05 *Closed on 12/17 (Thur.)
AFTERLIFE網路來生 is an online MMO game, an experimental space. Initiated by Taiwan-based new-media art group NAXS corp. and co-curated with experimental music producer Meuko! Meuko!, AFTERLIFE is an experiment to open an interspace between post-human myths and animism cosmology, to reinvestigate the life, death and rebirth of our digital bodies.
Sound design by Meuko! Meuko! , Noneye, Software2050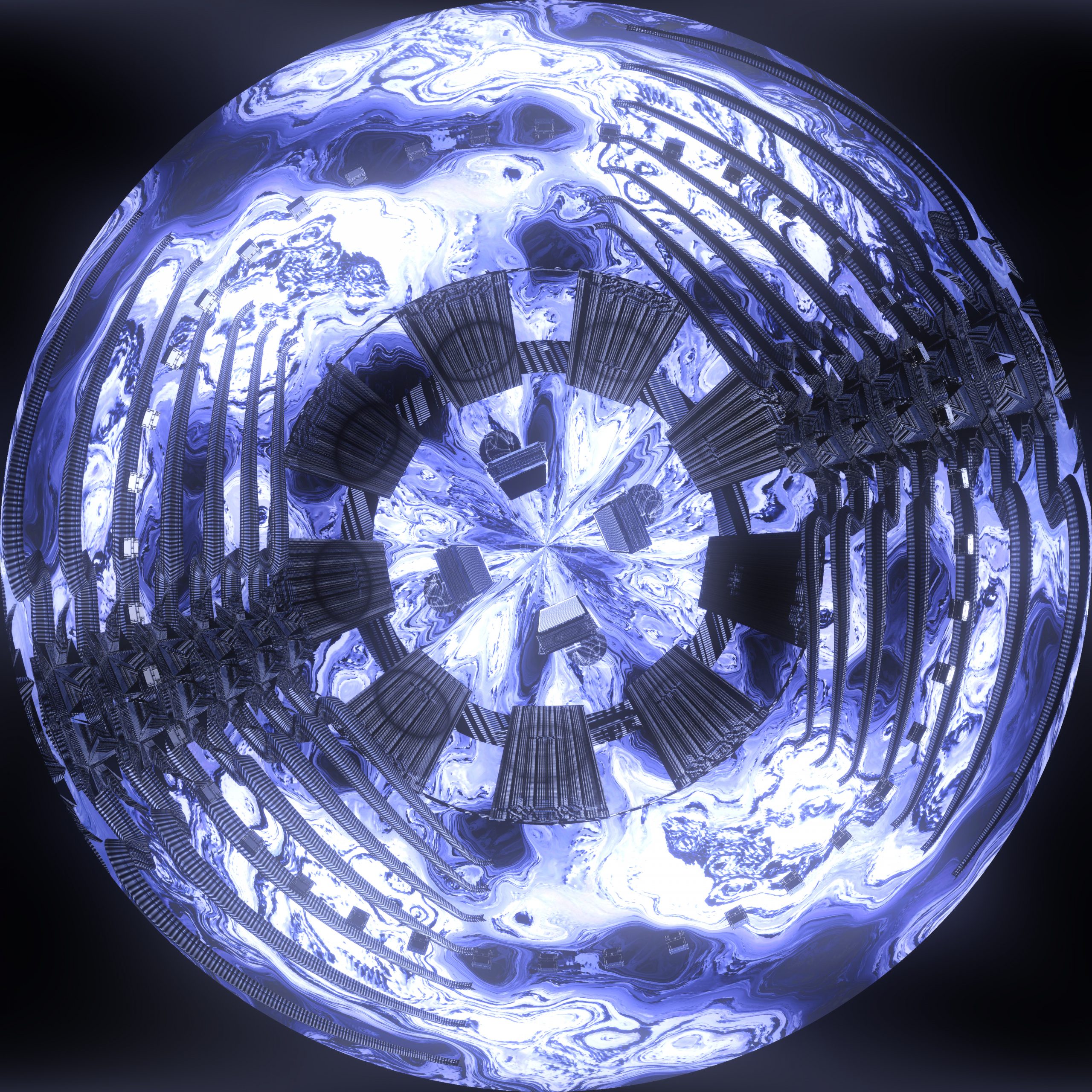 NAXS Corp. is a Taiwan based, network embedded art collective founded in 2015. Focused on the accelerated transformation of human experiences, NAXS investigates the dialectic relation between posthuman mythology, animism ritual practices, creating its fictional framework for the internet society. With their experimental development of contemporary interfaces, such as virtual reality, immersive theater, audio-visual performances, installations and webpage, each of NAXS's work is an unique attempt exploring the boundary of embodied experiences along with the digital migration. The team has been awarded the first prize in the Digital Art Performance Award with the VR theater production *Render Ghost*, and presented the piece at Ars Electronica in Austria, National Taiwan Museum of Fine Arts and Times Art Museum in Beijing. In collaboration with experimental musician Meuko! Meuko! in the audio-visual project *Ghost Island*, they've made the opening performance for Transmediale (DE) and toured over twenty countries, including Sónar (HK), Primavera Sound (ES), Hyperreality (AT). NAXS also collaborated with renowned brands, such as NETFLIX, HTC and fashion designer Angus Chaing, Shao Yen for international productions.
Meuko! Meuko! is an experimental music producer and Live performer, who formerly collaborated with Goodbye Nao member. She started performing solo in 2015 and then in 2017 under the monocle Meuko! Meuko! with A/V sets created in collaboration with Taipei Based Visual & Installation group 'Naxs corp.' Each performance contains improvisation and elements of new works, combining disciplines of improvisation with conceptual ideas of noise, clubbing , strange sounds, field recordings that conjure at times ritualistic performances with sources tracing back to Taiwan's own spiritual landscape. Between Taoist gods, Buddhist ceremonies, is the myriad of a cityscape with tropical humidity, it's greenery enveloping the molding concrete city blocks.
◉Audio-Visual Experiences|fuse*—Multiverse .dome
Every Thursday at 20:30 *Closed on 12/17 (Thur.)
Multiverse is an audiovisual installation that explores the evolution of infinite possible universes through the use of generative graphics and sounds that exploit the theorization of the existence of the so-called multiverse: a system composed of an infinite number of universes that coexist parallel outside our space-time. The goal is to increase the perception of reality by giving the impression that the installation is going beyond the physical walls projecting itself into a boundless space. This dome adaptation presented at FUTURE VISION LAB is a prototype created from the original work which premiered in 2018 at Borgo delle Colonne, a deconsecrated church in the historic center of Parma converted into a center dedicated to contemporary art.
Multiverse aims to create a relationship of great intimacy with the viewer while wanting to keep the hierarchies between the two main characters. On one side the ephemeral and vulnerable human figure and on the other side something extremely vast and incomprehensible, almost impenetrable, such as the universe. One of the inspirations for the creation was the place where the installation was presented: a deconsecrated church. What does it mean to realize something in a place where people go to look for answers to deep questions that in a certain sense go beyond space and time? Starting from this question, fuse* looked for a way of allowing people to conceptually get out of the site and connect with everything that exists—the universe.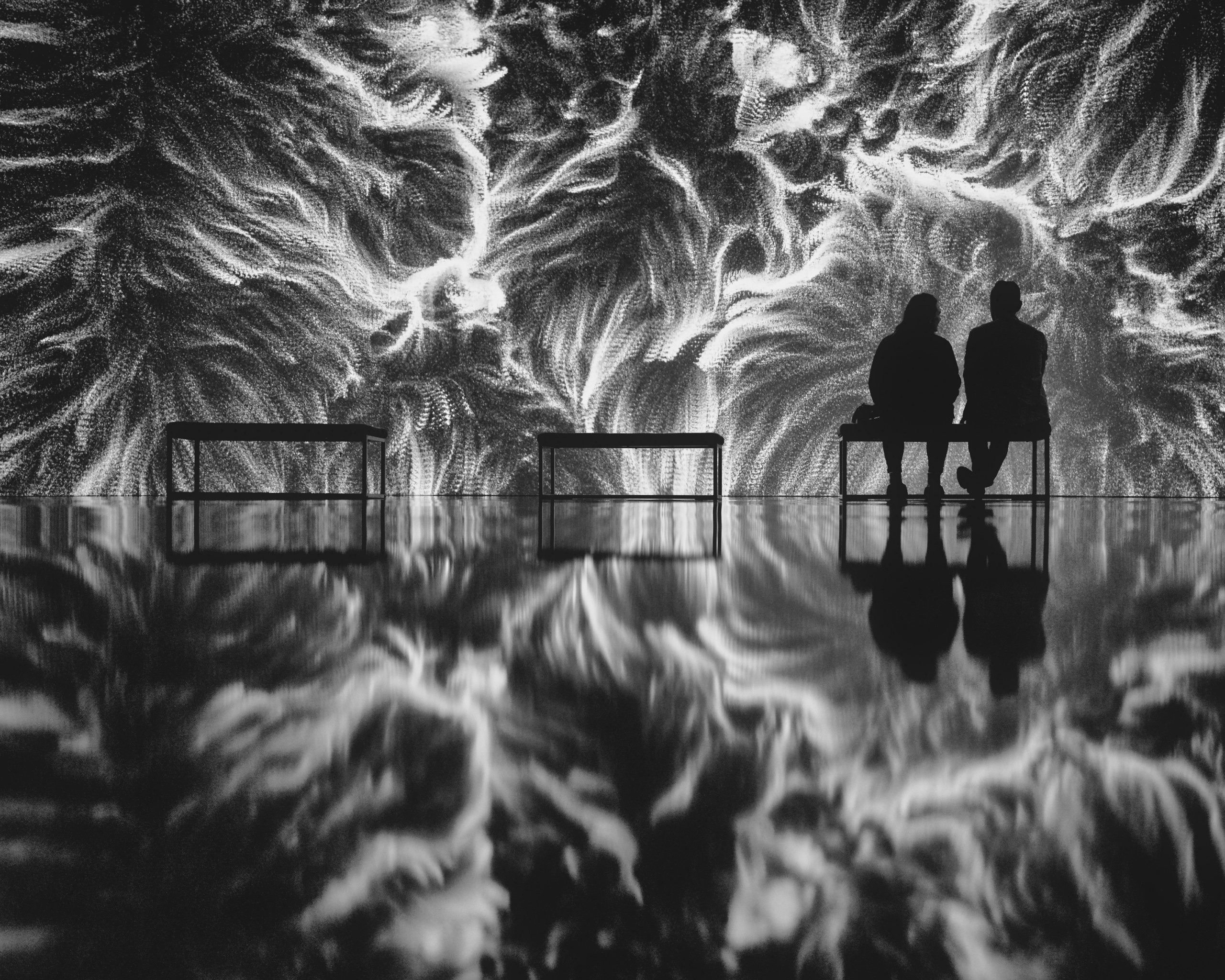 fuse* is a studio and production company at the intersection of art and science, exploring the expressive potential by the creative use of emerging technologies. Since inception, the studio's research has focused primarily on the production of installations and live media performances which instill wonder and motivate audiences to challenge what is possible. As the studio evolved, creation of new projects became more holistic and placed increasingly higher value on pure experimentation. The objective of fuse* is to push past accepted limits, spur empathy and seek out new interplay between light, space, sound, and movement. fuse* maintains close ties to its community, by developing, supporting, and promoting projects with the intent of propagating culture and knowledge. In this vein, fuse* has co-produced NODE, an electronic music and digital arts festival, since 2016. Over the years, fuse* has exhibited and performed internationally at art institutions and festivals including Mutek, TodaysArt, Sónar Istanbul, Artechouse, Milan Fashion Week, STRP Biennial, RomaEuropa, Kikk, Scopitone and the National Centre for the Performing Arts of China.
◉Flashing Hallucination|Alpha Doggo—Dream(achine) Capsule
Every Friday at 19:00、19:30、20:00、20:30 *Closed on 12/18 (Fri.)
The Dreamachine is a device that produces visual stimuli. It was invented by 1960s poet Brion Gysin who described it as "the first art object to be seen with the eyes closed." The Dreamachine induces alpha waves in the brain through a consistently pulsating frequency of light, leading to "internalized visual images". In the original design, Dreamachine only emitted flashes of light at a designated frequency and the visual images came from the observer. In this project, we reimagine The DOME as a giant Dreamachine which you can walk inside. This experience is like viewing what someone else sees from within their eyelid. With a flash of light, a giant eyeball projects an illusion. This eyeball is the center of the DOME and light and illusions expand outward from it.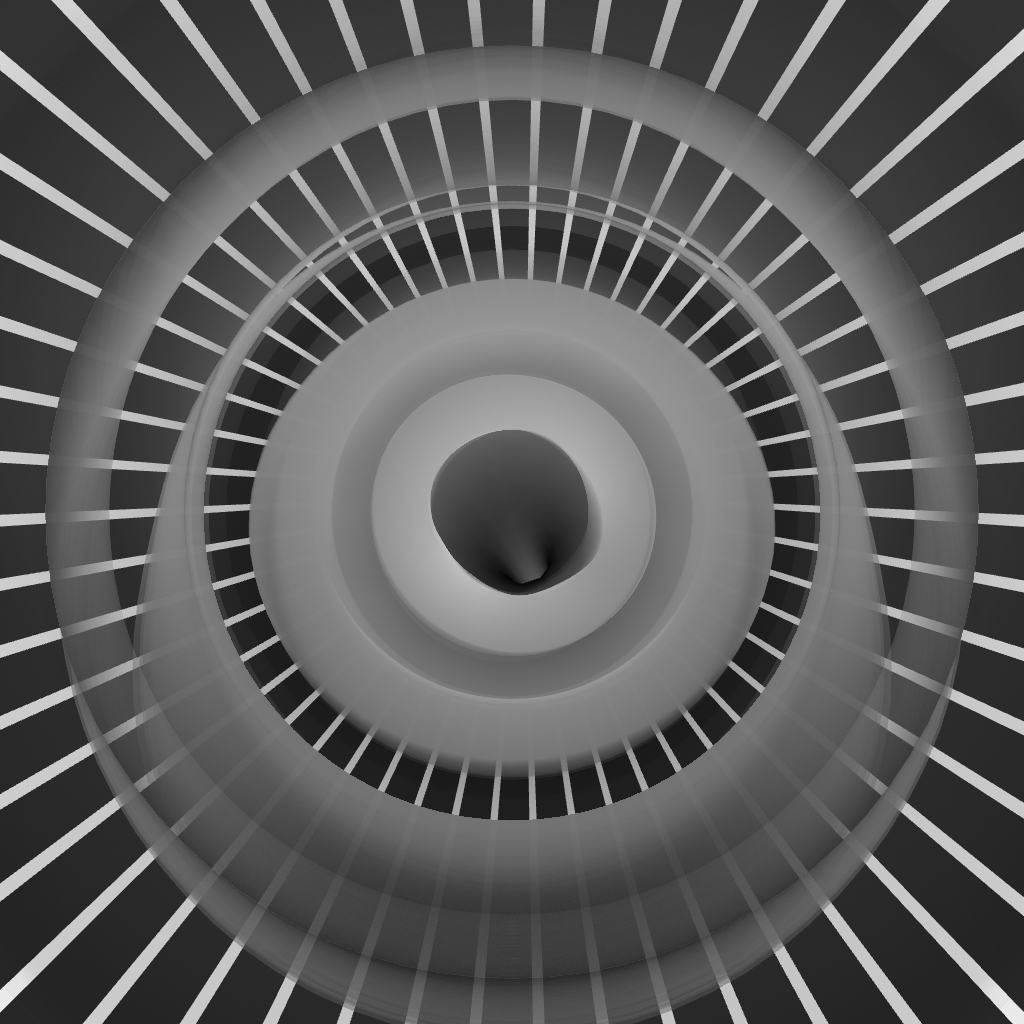 Alpha Doggo exists at the Interzone of dreams and reality. It feeds on and produce all sorts of Alpha wave. It is hard to tell if Alpha wave creates the Alpha Doggo or the other way around. Analog or digital, Alpha Doggo is interested in expanding the field of Interzone— the realm of half dreaming and half awake. Alpha Doggo was born in 2020. In fact, their life cycle is unique and somehow different from most living things. They were often spotted at various locations just as UFOs. It is also reported that they were presented in the gatherings of the beatniks during the 60s, while experiencing dreamachine designed by Brion Gyson and William Burroughs. In short, where there is Alpha wave, there might also be the Alpha doggo.
Weiwei HUANG, after graduating from architecture school, she went studying electroacoustic music and sound art at Royal Conservatoire of The Hague. She has been making light installations and interactive installations which can be seen at Street Museum of Art (Tainan), DigiArk of National Taiwan Museum of Fine Arts, Yuejin Lantern Festival and Taipei Lantern Festival.
Tzu Hung LIAO is a designer of interactive media and a software engineer. She is skilled at interactive visual design and interactive installation design. She served as the integration and visual interaction designer of the installation Blessing Slot Machine at the 2019 Taipei Lantern Festival, the integration and visual interaction designer for the multimedia installation 19th and 21st Century Display Units at the National Taiwan Science Education Center's Design Our World exhibition, the visual interaction designer for the installation Transformation March—Fantasy Lab in the Blossom Pavilion at the 2018 Taichung World Flora Exposition, and the visual effect creator of the installation Interzone presented in the Dori District at the 2018 Close to You International Performing Object Festival.
⇀More info on FUTURE VISION LAB