C-LAB Technology Media Platform cooperated with the Department of Communications Design, Shih Chien University and the Department of New Media Art at the Taipei National University of the Arts, and hosted immersive AudioVisual Workshops. This year, the workshop also included students from the Digital 3D Animation Design, and students were divided into groups to create immersive audiovisual works. The corporation not only provides performance opportunities for students, but also nurtures the young talent in new media art.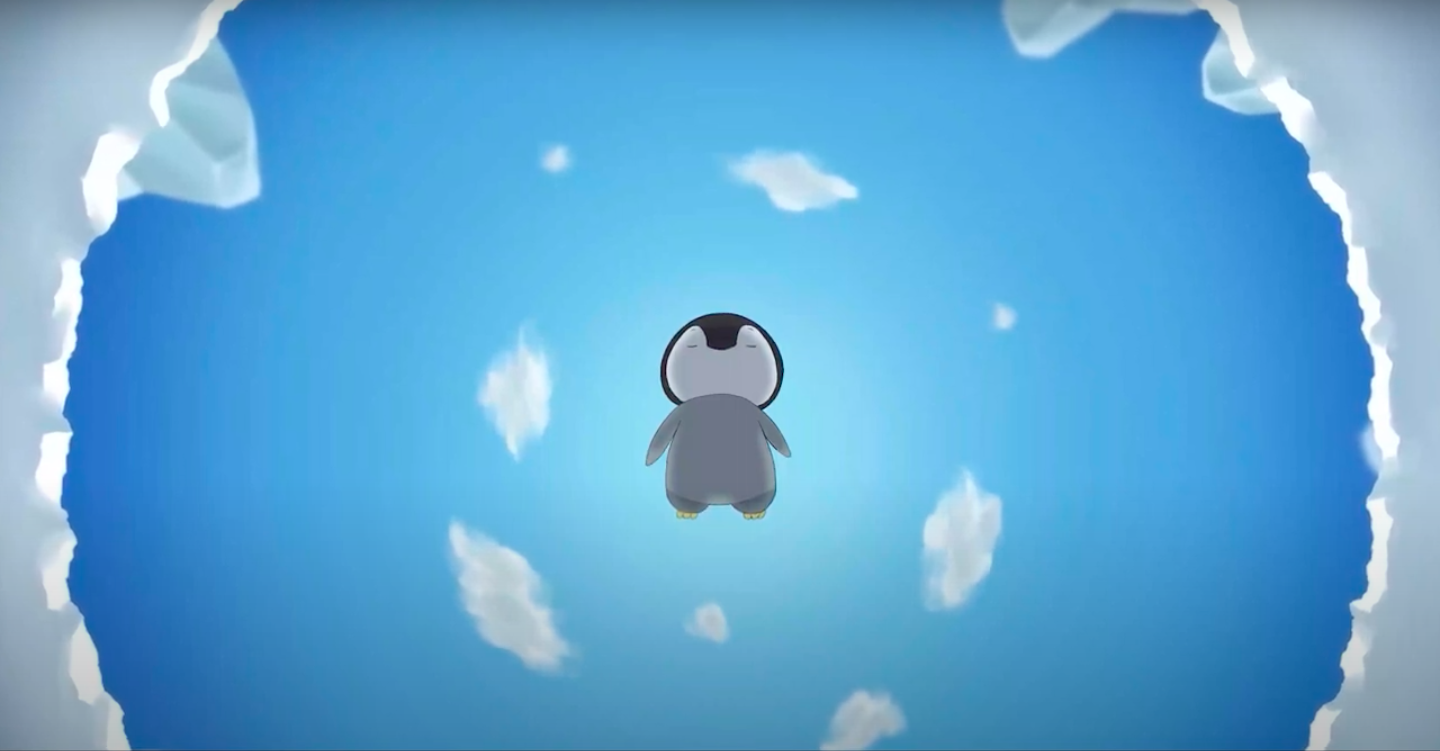 LIU Bo-Sheng, WU Meng-Wei, LEE Tsung-Rui, World Generator, 2022.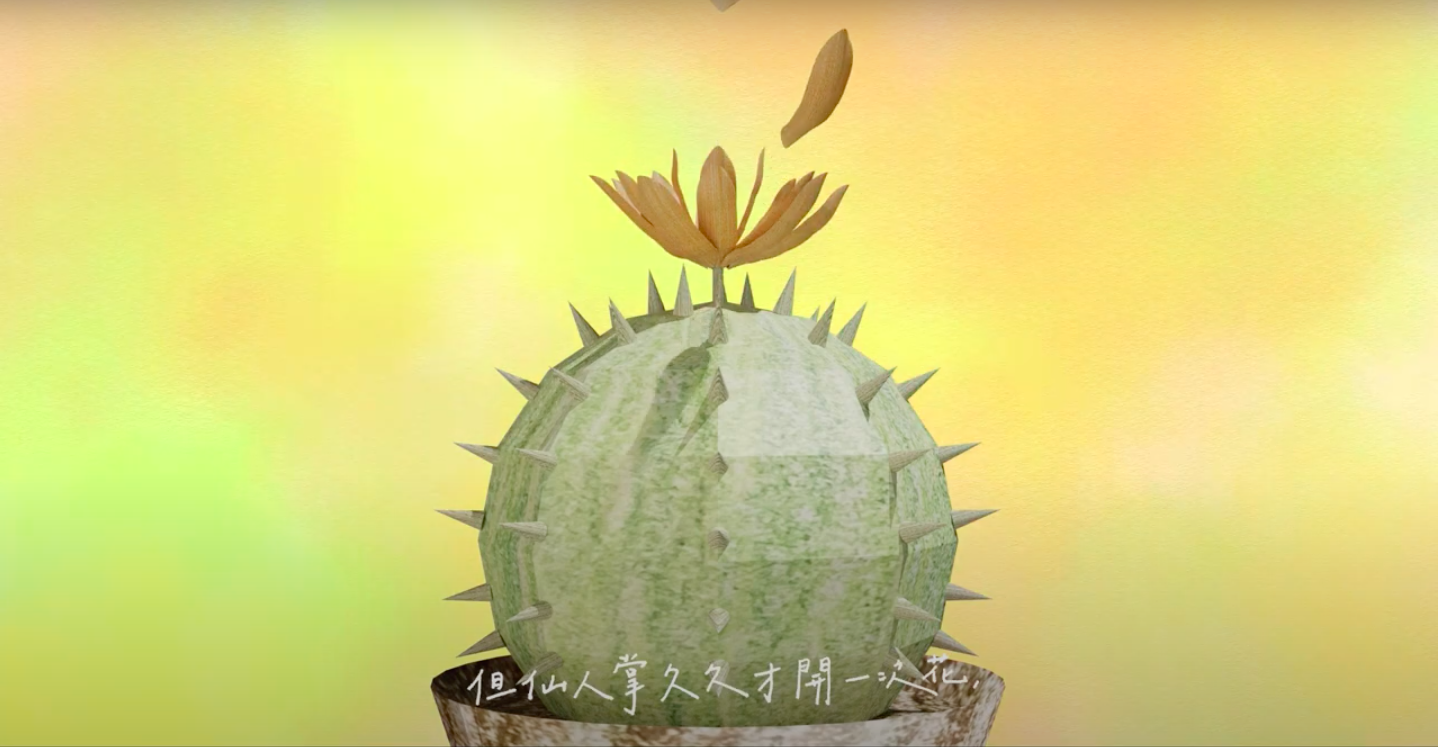 CHEN Yi-Jin, LIN Yuan-Le, Bloom, 2022.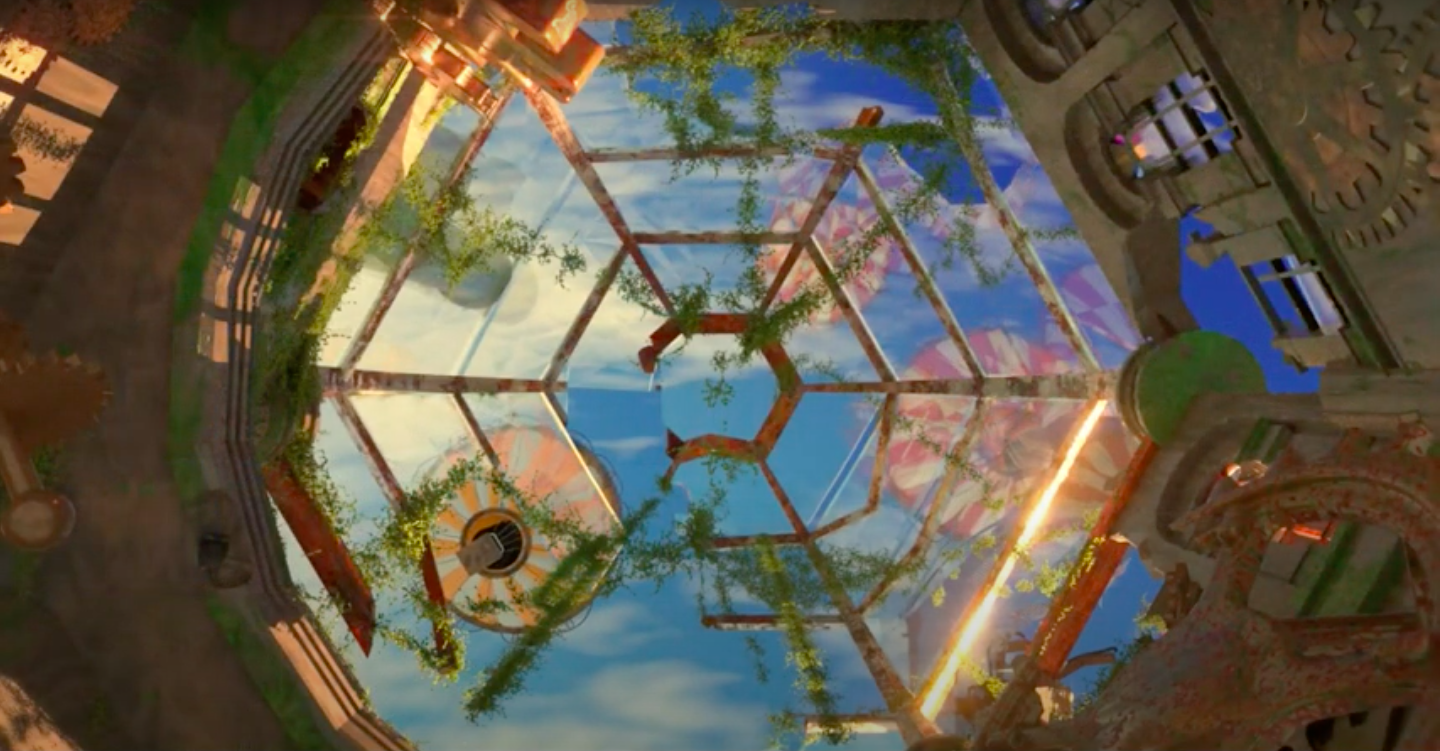 JIANG Jing-Hui, CHEN Chien, Chasing the Sky, 2022.
|The Collaborator
Department of Communications Design, Shih Chien University
Design college of Shih Chien University has been ranked among the top 30 best design schools in the world by Businessweek Weekly and Ranker.com. The Department of Communications Design was established in 1997 and renamed in 2000. It became the first department in Taiwan to be named after the "Communications Design". Beside the technical training, we dedicate and emphasize the training of design thinking and humanistic aesthetic in general.
Lecturer|LEE Chia-Ying, K.D. HUANG, Datavinci YANG
Participant|CC WANG,Tia HSU, CHEN Chen-You, LIYEN, POHSIANG, HSNYU,
LEE Chi-Ting, HON Teng-Ian, CHEN Yi-Chin, LIN Yuan-Le,
CHENG Chun-I, HSUEH Ying-Po, Janet WANG, CHIANG Ching-Hui, CHEN Chien,
Cindy DENG, Cynthia CHU, Yishiou HUNG, CHEN Yi-Han, CHEN Ting-Yu,
CHEN Tian-Yu, WANG Xin-Yue, HUANG Yu-Chi, CHEN Yi-Ge, Erwin CHEN, YEI Chen-Hao,
Ting Wu, Franny JIANG, Ting TSAI, TEOW Jing-Ming, Jane CHEN, Elen LEE,
YIN Yu-Tung, LEE Chia-Hua, Amily CHOU, Cana LEE, Shiny SUNG,
CHIAO, LIU Yi-Ling, CHANG Ting-Chen, TSAI Tsan-Wei, HU Hsiu-Wen, Jasmine CHEN,
LIU Po-Sheng, Danny WU, LEE Tsung-Jui
Lecturer|TSAI Tsun-Hung
Participant|Michelle LIN, CHEN Shi-Yuan, CHENG Ting-Tsai, Ison CHEN,
LEE Wan-YU, PENG Tzu-Chia, MA Jhen-Yue, LIN Ting-Chi, WONG I-Lan,
Juno LAI, CHEN Kuan-Ling, HSIEH Chia-Chin
Department of New Media Art, Taipei National University of the Arts
The Department of New Media Art of Taipei National University of the Arts is the first department of its kind in the country. It breaks through the conventional boundaries of humanities and the arts to integrate cutting-edge technology and serves as an important promoter of the integration of digital technology and art to cultivate forward-looking creative talent in future art domains such as technology, images, and transdisciplinary works.
Lecturer|YEH Ting-Hao, LI Yi-Fan, WANG Lien-Cheng
Participant|LIN Wen-Jie, HO Shu-Hsien, HO Hsin-Yuan,
WU Pin-Yu, LIN Fang-Chi, JENG Zih-Yun,
Daniel CHIANG, Abner CHENG, CHEN Chi-Hsian,
LO Yi-Ling, CHEN You-Shiuan, CHEN Chih-Yang, MIN Shih-Han, LIN Li-Wei
Date|
SCCD- Digital 3D Animation Design: 10.28 (FRI) 19:00, 20:30 (2 performances)
SCCD X TNUA NMA: 11.05 (SAT) 19:00, 20:30 (2 performances)
Duration|60 mins (without intermission)
Limited capacity, please sign up here.
▶ Limited availability, and registration for each performance is needed.
▶ Latecomers will not be allowed to enter the venue once the performance begins. The performance will not open for audience to sign up on site. Please sign up as early as possible.
▶ For the epidemic prevention, taking temperatures, disinfecting hands, leaving personal information and keeping social distance are required, and audiences are required to wear masks at all times when entering C-LAB. Moreover, audiences whose temperatures are above 37.5℃ are not allowed entry.
▶ Programs may be subject to change.