Slit is an immersive work about the relationship between inner space and collective consciousness of human beings. When we are viewing this immersive light and shadow from the micro perspective, we might find that we are gazing at the flying dust in the physical space, light and shadow itself, digital particles or even just the reflection of the projecting pixels. It could also simply be the visionary images of the theory of quantum physics. At the same time, it is also a selflessness moment entering the emptiness. What is reality? The reality is being at the moment through our observation.
Jessica FU has been working on a series of moving image work called Slit since the summer of 2020. She researched Buddhist cosmology, mythology and quantum physics while producing the moving image and digital images work. It has become the inner journey for her to seek for something from her inner world. She has started to research deeply on the topics related to Buddhist cosmology which  She has heard about when she was young. She tried to understand the ever changing world and the Karma of the human condition from another perspective. Her creation is based on the ideas of research on scientific experiments, its connections to the mysterious imagination of the unknown future of our world.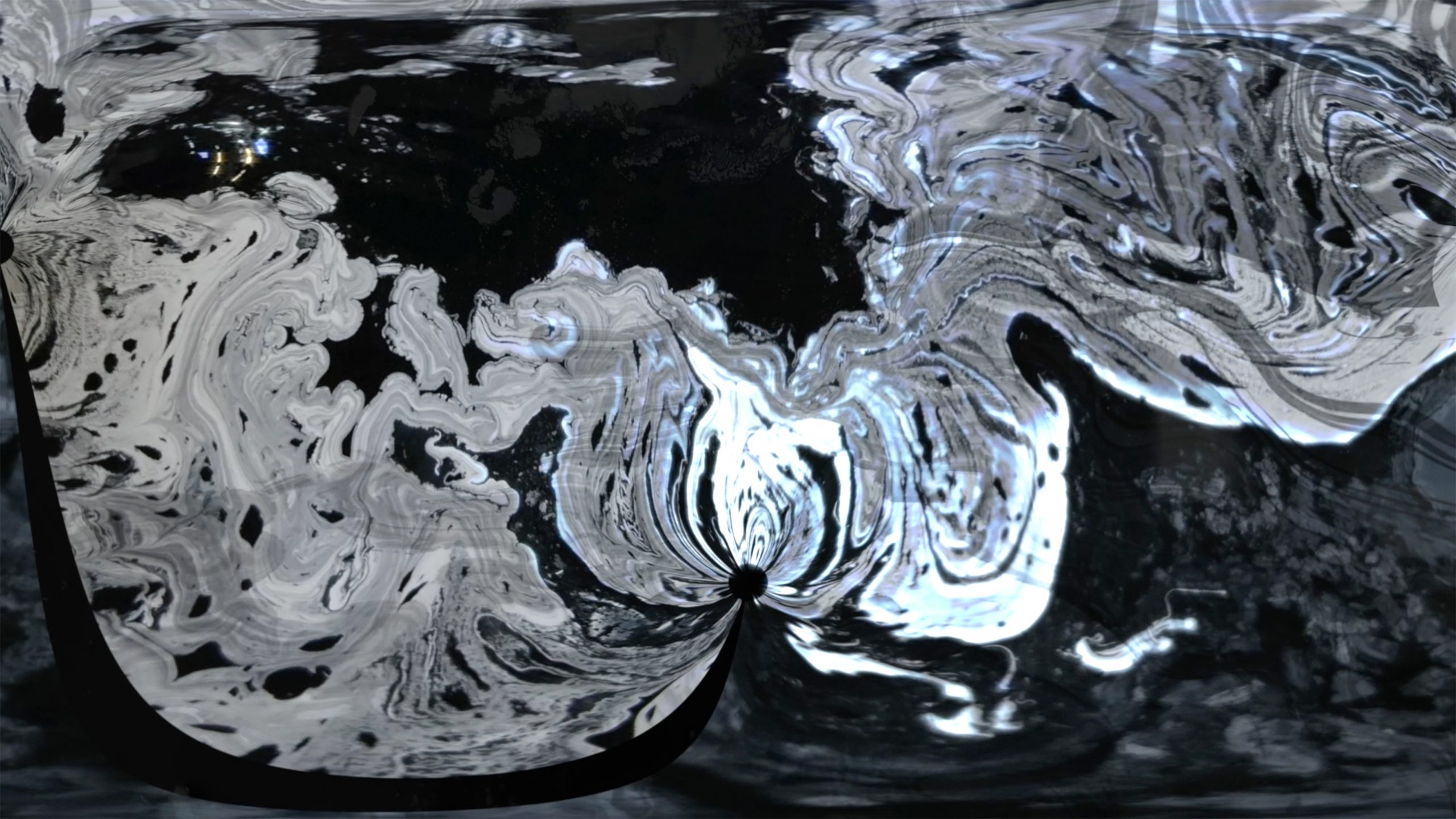 Jessica FU x Utingling, Slit, 2022.
|The Artist
Jessica FU
Jessica FU received her MFA from the School of the Art Institute of Chicago. She experiments with formlessness material and its metaphor to ask the philosophical question, "What is reality" through site-specific works. 
Utingling
Utingling is an islander who was born and raised in Taipei. By combining traditional ethnic instrumentation and modern dance music, she reflects her experience of living overseas in composition and musical style. Collecting nature and urban scenery by field recording, sometimes recording cultural sounds or noises at random spots on this planet. Building the global village through rhythm and beats from her perspective.
Date|10.29 (SAT), 10.30 (SUN) 18:00, 20:00
11.13 (SUN) 19:00, 11.20 (SUN) 19:00 (6 performances)
*Each performance also screens TAI Chi-Hsien's Dystopia.
Duration|total in 18 mins, includes Slit 13 mins and Dystopia 5 mins
Limited availability, please sign up here.
▶ Limited availability, and registration for each performance is needed.
▶ Latecomers will not be allowed to enter the venue once the performance begins. The performance will not open for audience to sign up on site. Please sign up as early as possible.
▶ For the epidemic prevention, taking temperatures, disinfecting hands, leaving personal information and keeping social distance are required, and audiences are required to wear masks at all times when entering C-LAB. Moreover, audiences whose temperatures are above 37.5℃ are not allowed entry.
▶ Programs may be subject to change.