Proposing questions to the possibility of creation by the high-speed Internet and Technology Arts, with the immaculate sustainable medium that all creators had been longing for, this is the practical opportunity to discover and explore the new dimension. A new form of tremendous, borderless medium for audiences, participants and artists to quench their eagerness to create, feel, and to resonate. The seemingly endless attempts and challenges are in fact, this is us trying to fabricate the boundless new fashion__BORDERLESS CANVAS, a place without limitation of space, from audiovisual to multi-sensation storytelling, presenting through a brand new approach, the promising dwelling for futuristic arts.
reCONNECT 2022:BORDERLESS CANVAS uses the simultaneous streaming service, performing the "5G Computing Arts Platform" in real-time computing with audiovisual presentation, paying homage to Telematic Art, theorists and artist Roy Ascott, through the ally of Hong Kong media artists: Keith Lam, Seth Hon, and new media artists Tim Wei, Warrick Tsai from Taiwan, performing the real-time simultaneous streaming at the FUTURE VISION LAB (at C-LAB Taipei) and U-108 SPACE at National Taiwan Museum of Fine Arts.
On this occasion, the artists use the "5G Computing Arts Platform" as the core foundation,  demonstrating the diversity and simultaneousness of the cross-country immersive experience. Artist Tim WEI expands the potential deduces of hyper-reality by using the models and sound searched by keywords, in creation of a brand new sensation by gazing right into the chaos; Hong Kong artists Keith LAM and Seth HON retained the now gradually elapsing landscape of Hong Kong in the form of message and text by real-time operation, regrafting into a memory of experience. Artist Warrick TSAI created a real-time multi-user interface, connecting artists and audiences in different continents through mobile phones.
This project not only fractured the limitations of time and space for the domain of Taiwanese Technology Art, establishing a new performing stage for foreign associates, meanwhile, forging a new type of sensational experience, pushing the progression of high quality immersive audiovisual invention, paving new blueprints for artists as creative inspirations, set sail to the new era of future performances.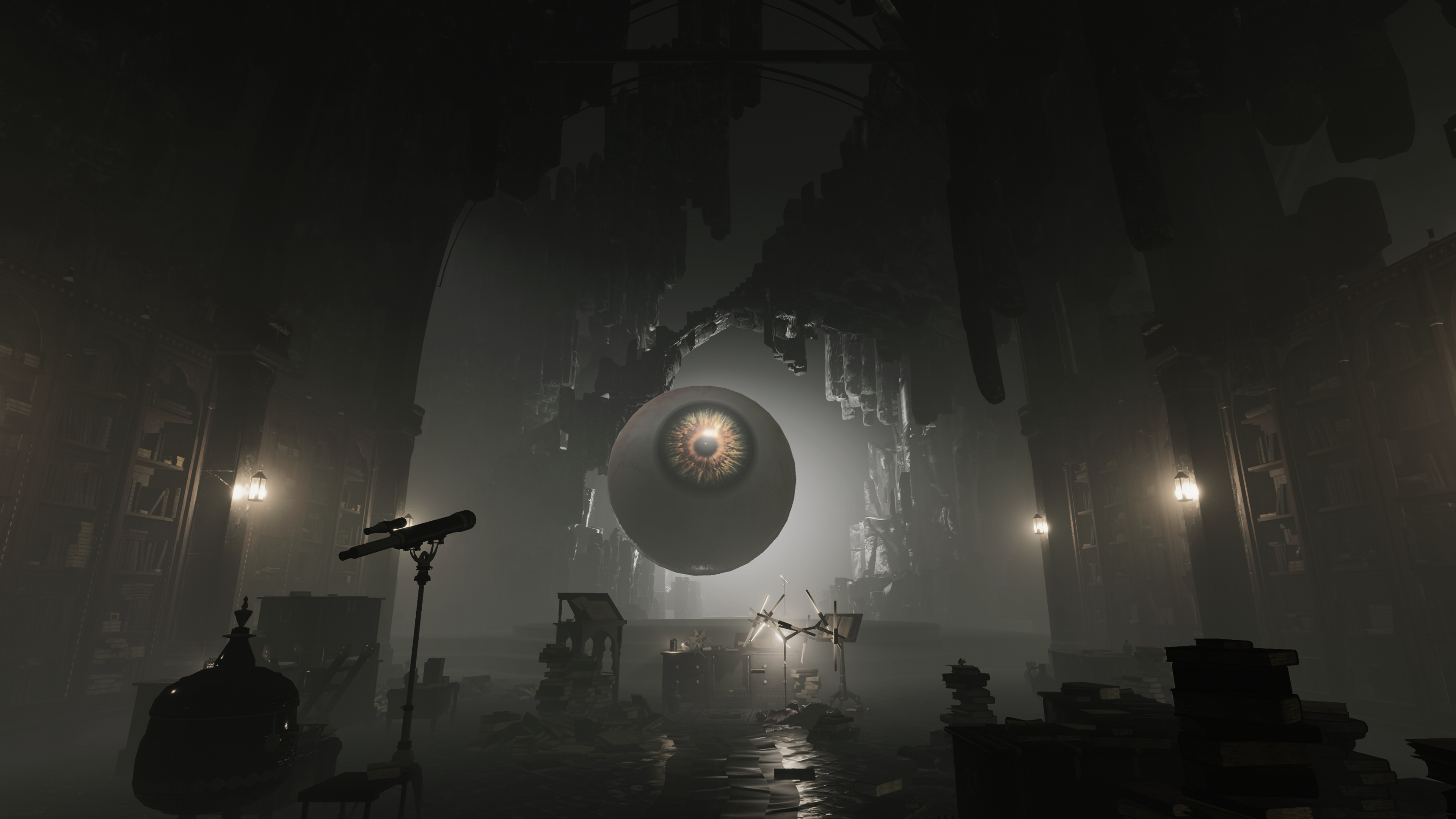 Tim WEI, Chaotic Grammar, 2022.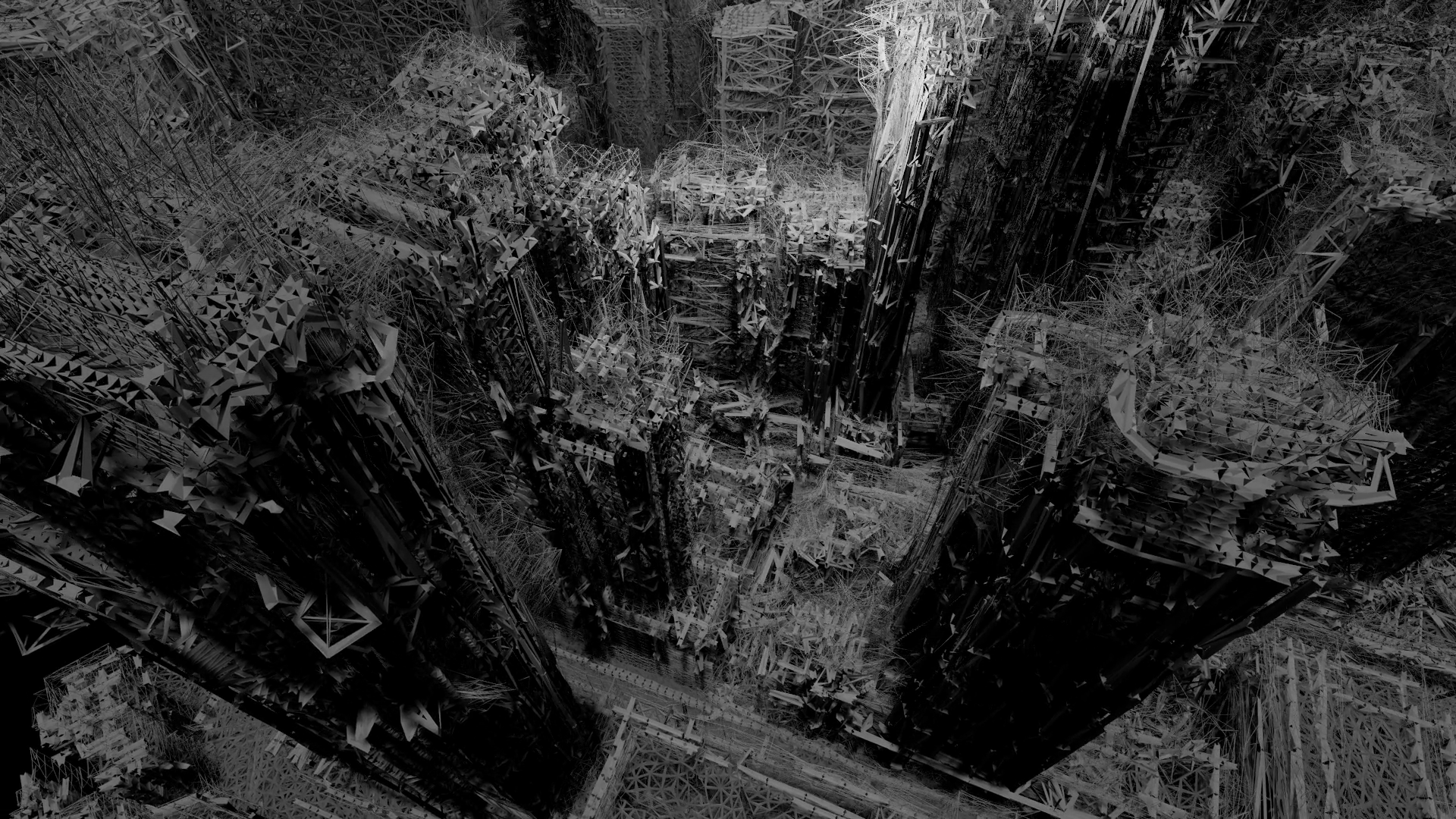 Keith LAMXSeth HON, The Cityscape is the Message, 2022.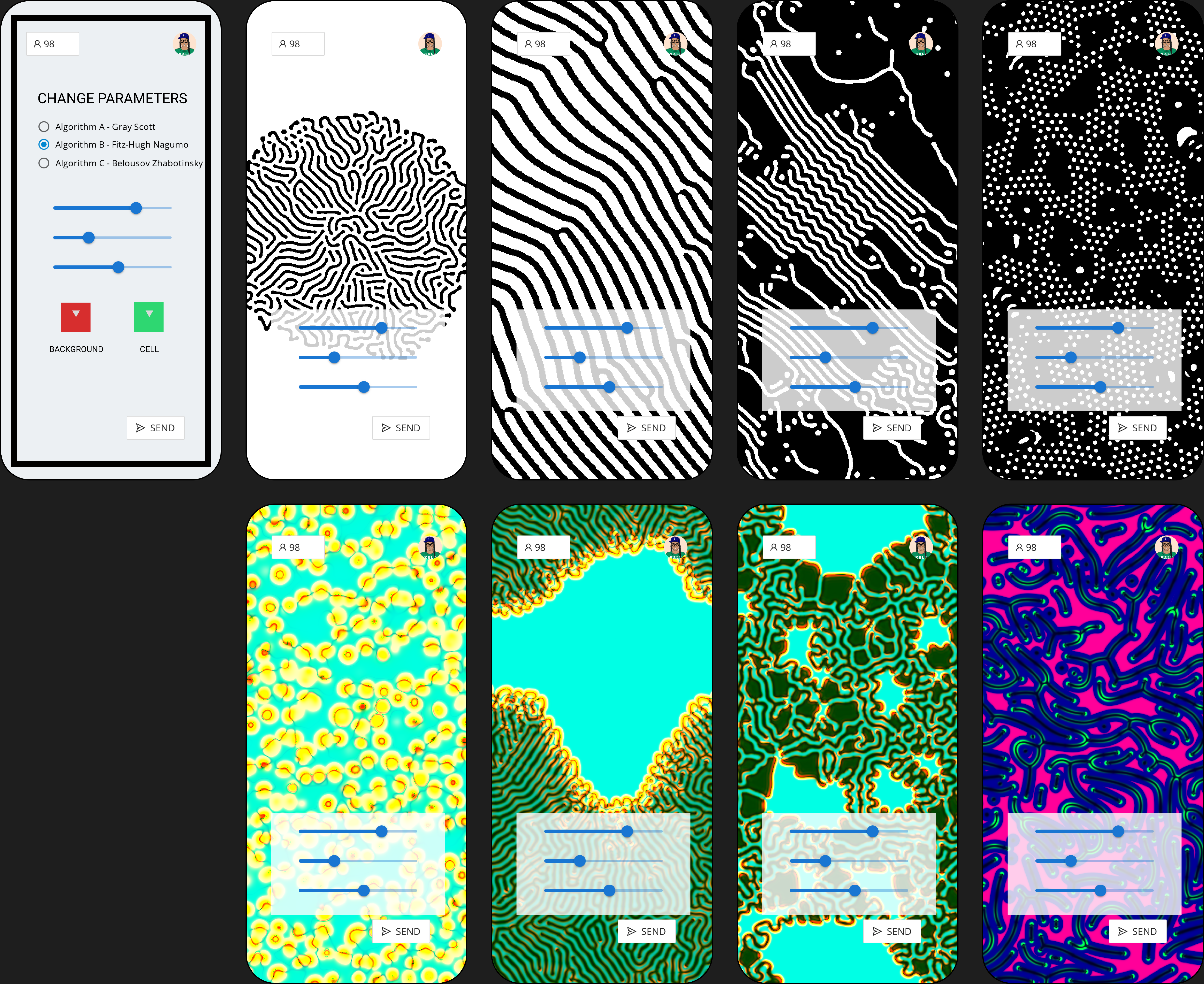 Warrick TSAI, Data Packet Collider, 2022.
|The Work and the Artists
Chaotic Grammar
We must dive into the chaotic grammar of the world in order to understand the pain or joy therein, and stomach the long, long nights.
Chaotic Grammar is a real-time algorithmic performance of audio-visual immersion. The performance process is based on keyword searching to generate corresponding models and sounds. Through free combination and mutual appropriation, a surreal and treacherous process of deduction unfolds, and a new space is created by gazing directly into chaos and teasing out the subjective world.
Tim WEI
New media artist Tim Wei graduated from the Department of New Media Art, Taipei National University of the Arts (TNUA). His art practice engages in the creation of audio-visual performances and electronic installations, through which he explores social mechanisms as well as human behaviors and feelings through the intrusion from the society to quotidian life, and proceeds to deconstruct from the inside, then rebuild a sophisticated sense with progressive aesthetic. Technical Director of developing 5G immersive space, National Taiwan Museum of Fine Arts Visual and Interactive Program Design of "3x3x6"Taiwan Exhibition in 58th Venice Biennale.
——————
The Cityscape is the Message
From the high-rise complexes, roads, public facilities to street signs and digital signage, penetrating the surface of mundaneness, and to see the metropolis as a medium catering the civil expectations of appearance and consciousness.
The Cityscape is the Message digitalized the cityscape of Hong Kong, then reconstructed into a multi-scenery shifting dimension, resetting the audience to the ever-evolving multi-dimensional Hong Kong, traveling through a new landscape like an electronic medium.Before the scenery vanishes into oblivion, save the file of messages, retain and transplant them into the memories of experience.
Keith LAM
Media Artist, Co-founder and Artistic Director of Art & Technology studio Dimension Plus, founder of composite space openground. His works have won several awards at international art festivals, including a world-leading art festival Prix Ars Electronica and the Japan Media Arts Festival, etc. His works are exhibited around the world and collected by museums. Also committed to new media art education, he teaches, consults and as associate professor at various universities & institutions with the aim of promoting digital fabrication in art.
Seth HON 
Associate member of Dimension Plus, graduated from Hong Kong Polytechnic University School of Design. Using statics as the entry point of creations, present them in different aspects of dimension, catalyzing various genres of art forms such as imagery and sculpture, exhibiting all around the world, including: Ars Electronica Festival, Nuit Blanche Taipei and Venice Surface Festival. Awarded in Taiwan Golden Pin Design Award, German Design Award and Design For Asia Award etc.
——————
Data Packet Collider
This is a online multi-user interactive mechanism, audience can conduct a series of interactions and conversation at their will by connect to the web app through the mobile, the interface includes various transmissible/receivable attribute data element packets, like a button, a text message, one buzz and a series of hazy notion data packet, all colliding to each other vehemently.
Warrick TSAI
Based on the background of the Information industry to the realm of New Media Arts, graduated from TNUA New Media Art Department, co-founded the "Winnowork" art studio, current project principal of the FUTURE VISION LAB project. Dedicated in analog and digital translation, specialized in integration of hard/soft wares, system design, computing generating, audio and lighting devices etc. Exploring the various possibilities between different techniques and materials.
Performance|10.15 (SAT), 10.16 (SUN) 17:00 (2 performances)
Duration|45 mins
Location|Taiwan Contemporary Culture Lab
                (No. 177, Section 1, Jianguo S Rd, Da'an District, Taipei City)
                National Taiwan Museum of Fine Arts "U-108 SPACE"
                (No. 2, Section 1, Wuchuan W Rd, West District, Taichung City)
Limited availability, please sign up here.
*This program performs at two different space simultaneously, so please select which location you would like to attend while registering.*
▶ Limited availability, and registration for each performance is needed.
▶ Latecomers will not be allowed to enter the venue once the performance begins. The performance will not open for audience to sign up on site. Please sign up as early as possible.
▶ The performance contains flashlights and view discretion is advised.
▶ For the epidemic prevention, taking temperatures, disinfecting hands, leaving personal information and keeping social distance are required, and audiences are required to wear masks at all times when entering C-LAB. Moreover, audiences whose temperatures are above 37.5℃ are not allowed entry.
▶ Programs may be subject to change.
Collaborator|