A visionary experience through the realms of the medicinal plants, led by indigenous Shipibo traditional healer in the amazon rainforest.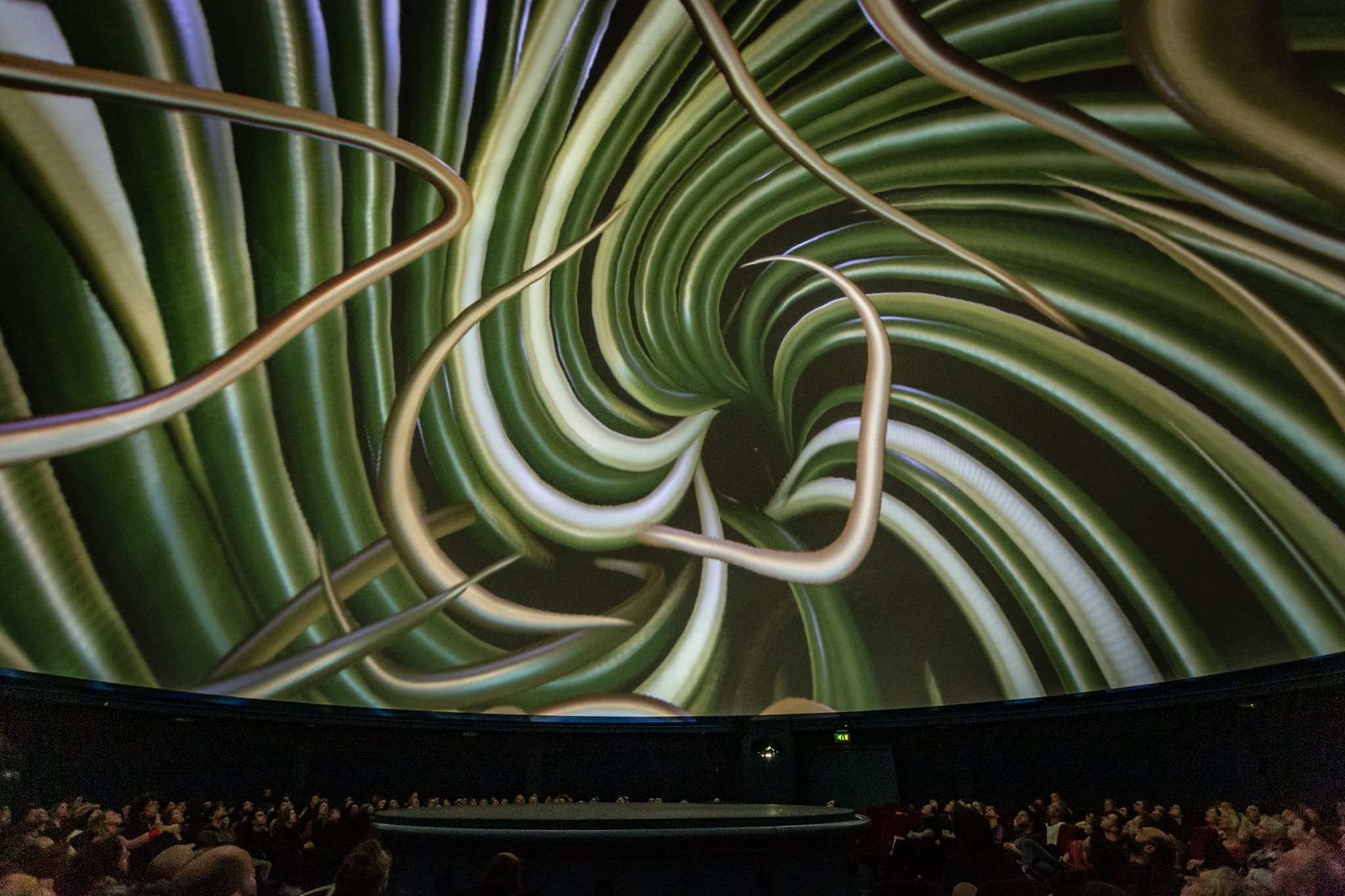 Jan Kounen, Ayahuasca: Kosmik Journey Dome Experience, 2021.
|The Artist
Jan Kounen
Director, screenwriter and producer of Dutch origin, Jan Kounen graduated from the French School of Decorative Arts. He directed in 1997 his first feature film, Dobermann with Vincent Cassel and Monica Bellucci. Followed Blueberry (2004) and documentaries inspired by his travels in South America and learning of shamanism. In 2007 he directed the film 99 francs, adapted from the novel by Frédéric Beigbeder, with Jean Dujardin and Jocelyn Quivrin (Raimu Award for best director). In 2009, he directed Coco Chanel & Igor Stravinsky which made the closing of the Cannes Film Festival that same year. In 2019 he has developed three films in Virtual Reality: Ayahusca - Kosmik Journey, -22.7C and 7 Lives.
Date|10.08 (SAT), 10.09 (SUN) 20:00 (2 performances)
Duration|20 mins
Limited availability, please sign up here.
▶ Limited availability, and registration for each performance is needed.
▶ Latecomers will not be allowed to enter the venue once the performance begins. The performance will not open for audience to sign up on site. Please sign up as early as possible.
▶ For the epidemic prevention, taking temperatures, disinfecting hands, leaving personal information and keeping social distance are required, and audiences are required to wear masks at all times when entering C-LAB. Moreover, audiences whose temperatures are above 37.5℃ are not allowed entry.
▶ Programs may be subject to change.
This program is sponsored by: