Beans, Jack, and the Magic Dome is inspired and adapted from the story Jack and the Beanstalk. It traverses between the reality world and fairy tale through video, multimedia and sound design, responding to the site where the Dome is located.
With the presence of a performer, it leads the audience to be immersed in Jack and the giant's mind, showing how "evil" takes shape through Jack's journey, and explores the "desire" of the city beneath the dome.
Oh, magic beans, magic beans, it turns out you were in my hands all along!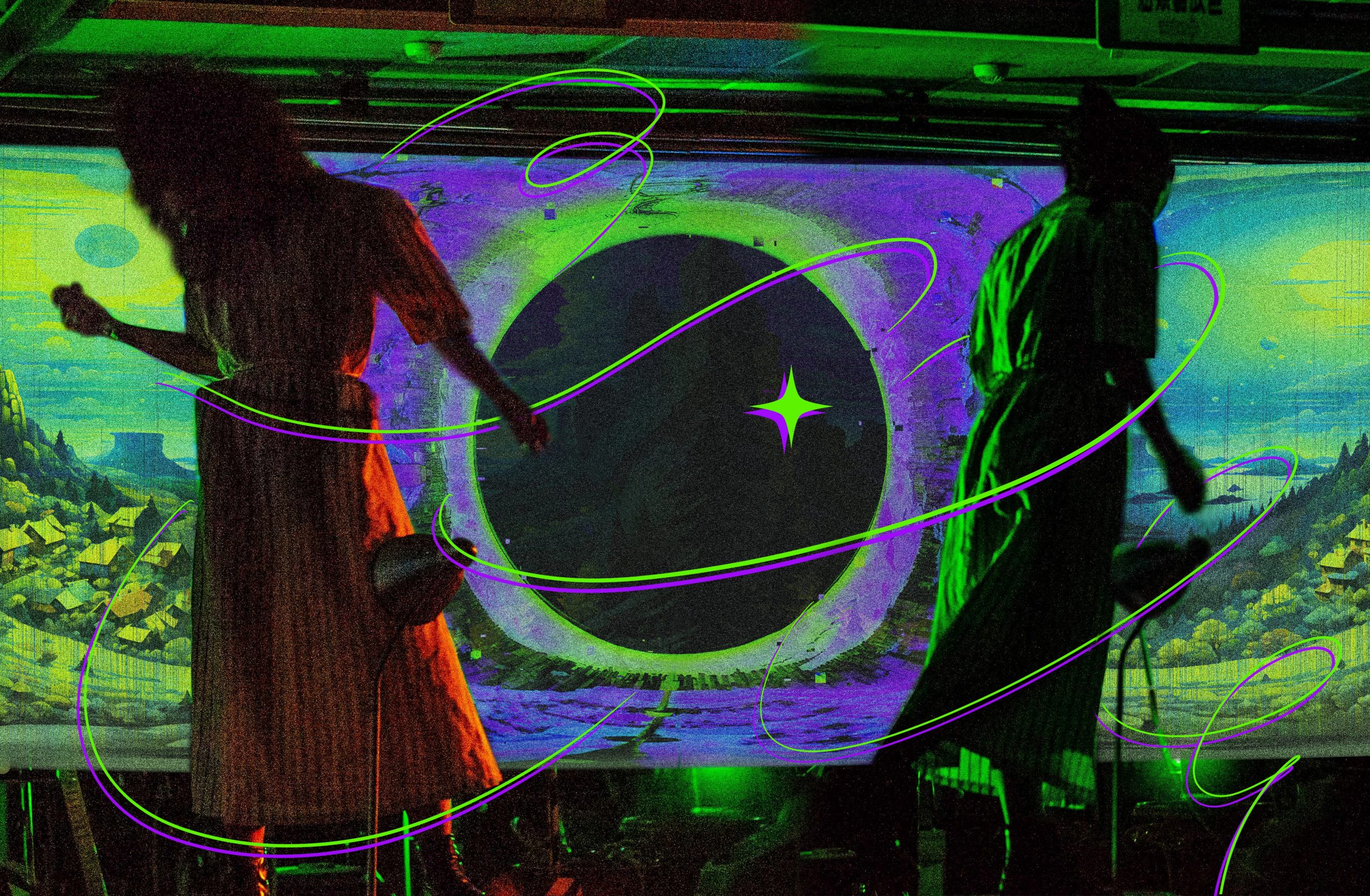 House Peace, established in 2018, HousePeace was founded by a group of professional theatre workers with their specialties including directing, acting, set design, lighting design, costume design, and different kinds of visual arts. We are an art laboratory combining theatre and various elements for exhibitions and productions. Focusing on the possibilities between theatre and space, we believe that our creative ideas Will lead to multiple productions.
|Date & Time
12/08(Fri.)19:00, 20:00
12/09(Sat.)18:00, 19:00, 20:00
|Duration 
Approx. 30 mins (including sharing and Q&A session )
|Admission Information 
▸ Ticket required for entry.
▸ Please arrive at least 10 minutes before the performance or screening. Latecomers will not be admitted. On-site queuing for entry is available depending on the vacancies.
▸ Throughout the event, tickets for each program will be available on the Monday two weeks before the event date. For detailed program registration information, please visit the "C-LAB Technology Media Platform" Facebook page or the event page of C-LAB on Accupass.
|Notice
▸ Some performances contain intense strobe lighting effects. Viewer discretion advised.
▸ The space is equipped with the mirror floor, viewer wearing pants is advised.
▸ Due to limited space inside the venue, picnic mats and chairs are not allowed. If you have other needs, please contact the front desk staff for assistance.
▸ Photography and social media stories recording are allowed during the screening, but the use of flash is prohibited.
▸ The organizers reserve the right to adjust and change the event.