Narstalgia is an poetic experimental short film concerning the phenomena related to those eco-grief and eco-anxiety in the Arctic, including that "Greenland has the world's highest suicide rate," and "Iceland holds funeral for melted glacier due to Climate Change."  The title itself is also a word coined by Director Robert based on his artistic research, which is a combination of "Narwhal" and "Solastalgia", with the name of narwhal having a connotation of human death in Old Norse.
"Solastalgia" mentioned above is a term coined by an Australian environmental philosopher Glenn ALBRECHT, to describe the relations between climate change and the mental health of human living in rapidly changing environments; it also means "feeling homesick when you are at home." Knowing that Iceland holds a funeral for its glacier, Robert went there for field researches in 2019 and 2022 to film, record, and interview local people in order to understand how them are feeling. 
Besides, according to the book "Arctic Dreams" written by Barry LOPEZ, the name Narwhal has the connotation of human death since the old time; some still call the narwhal "the corpse whale," and the unfounded belief that it is a cause of human death, or symbol to be associated with human death.
Thus, we used narwhal as the metaphor in our project to indicate significant issues related to solastalgia in the Arctic, using multiple media including 3D animation, visual effects, and the footages and sound we filmed and recorded in Iceland, trying to visualize the notion of Narstalgia.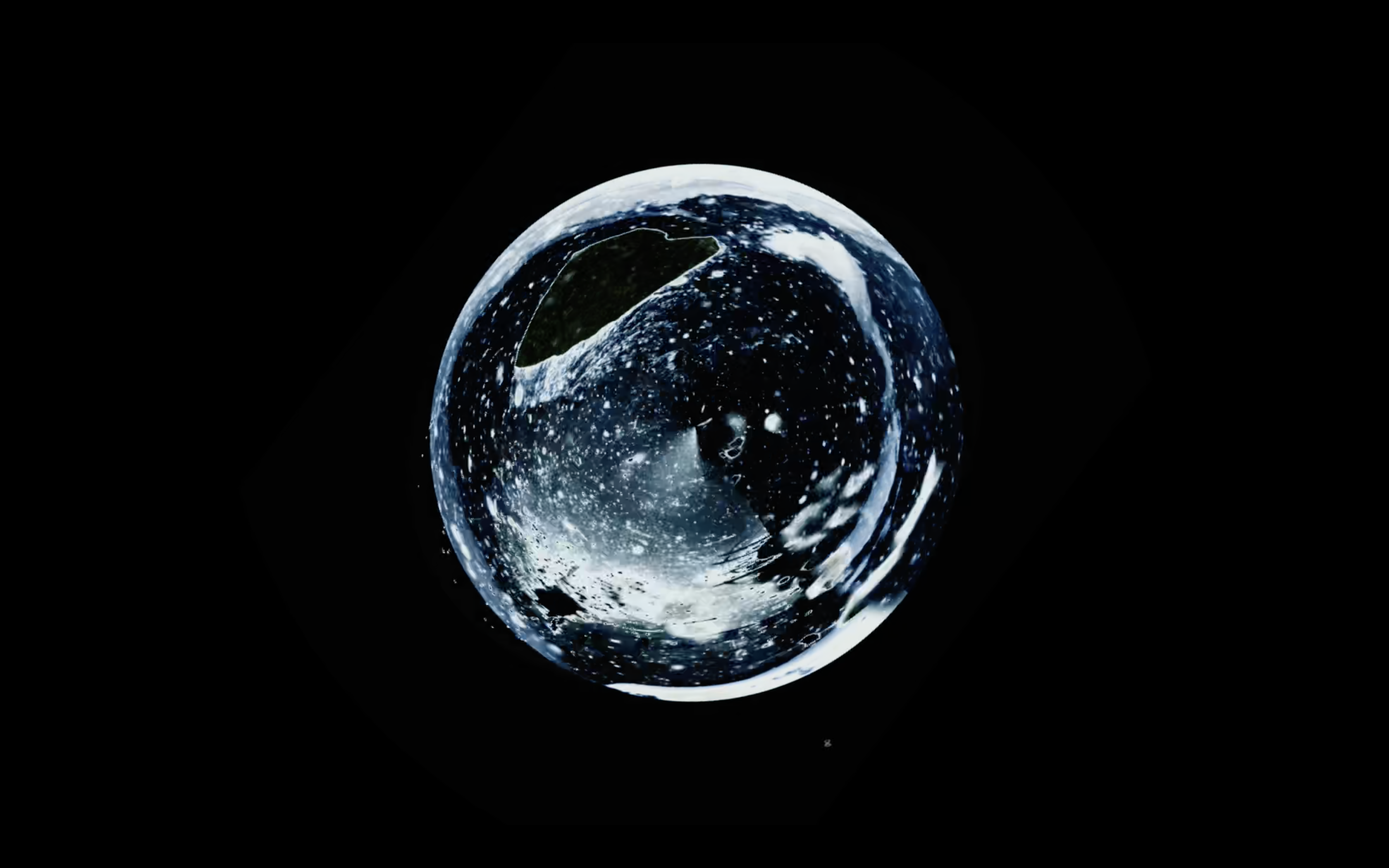 CHANG CHIEN Chang-Lun, Narstalgia, 2022.
|The Artist
Robert CHANG CHIEN
Robert CHANG CHIEN is a Taiwanese artist, film director, photographer and educator based in London, who graduated from the Royal College of Art in the UK with a master's degree of Art. Over the years, he has created works concerning psychological, environmental and philosophical issues. His works have been recognized by many international film festivals and awards, and exhibited in New York, London, Paris, Tokyo, Reykjavik, Taipei and other places. He wishes he could heal those wounded souls through his art creations.
Director | Robert CHANG CHIEN
Producer | Robert CHANG CHIEN
Assistant Producer | CHANG Yi-Tzu
Actress | Yo Bi
Voice | Þórhildur HEIMISDÓTTIR
DOP | Robert CHANG CHIEN
Camera Assistant | Sam CHO
VFX Artist | Robert CHANG CHIEN
Colorist | Robert CHANG CHIEN
Animation Consultant | Aco CHANG
3D Animator | Robert CHANG CHIEN
Sound Consultant | Andrew FORD, Alexia CHAROUD
Sound Designer | Robert CHANG CHIEN
Composer | Robert CHANG CHIEN
Graphic Designer | CHEN Bo-Yu
Special Thanks | Debbie ANZALONE, KANG Yi-Yun, Hjalti BJÖRNSSON, Alice LIN, Xiom LAI, Cindyhaha, Pilotfly TW
Date|11.18 (FRI) 19:00, 19:30, 20:00, 20:30
11.19 (SAT) 17:00, 17:30, 18:00, 18:30, 19:00, 19:30 (10 performances)
Duration|10 mins
Capacity is limited, please sign up here.
▶ Limited availability, and registration for each performance is needed.
▶ Latecomers will not be allowed to enter the venue once the performance begins. The performance will not open for audience to sign up on site. Please sign up as early as possible.
▶ For the epidemic prevention, taking temperatures, disinfecting hands, leaving personal information and keeping social distance are required, and audiences are required to wear masks at all times when entering C-LAB. Moreover, audiences whose temperatures are above 37.5℃ are not allowed entry.
▶ Programs may be subject to change.