The project, Sandbox Reconstruction Initiative: Dome Version, utilizes the unique Dome projection, aiming to immerse audiences in a space where the intricate relationship between human civilization and digital technology is explored. Through the harmonization of visual arts and sound design, it delineates how humans are reestablishing connections through a unified computer language, creating a modern Tower of Babel.
Drawing inspiration from the myth of the Tower of Babel, this piece serves as a symbol of the accumulation of human wisdom and collaboration, aiming to unveil the opportunities and potential threats in technological advancements, rather than merely highlighting linguistic barriers. The narrative structure of the artwork unfolds in multiple layers, representing various phases of civilization's development, such as the "Boolean Era", "Data Origin", "Machine Consciousness", and "Artificial Nature".
With carefully crafted visual and sound elements, the creation strives to offer viewers an immersive sensory experience, guiding them to delve into the complexities and diversities of modern society. It seeks to encourage viewers to reassess the symbiotic relationship between humans and technology, and ponder upon our role and footing in this rapidly changing world.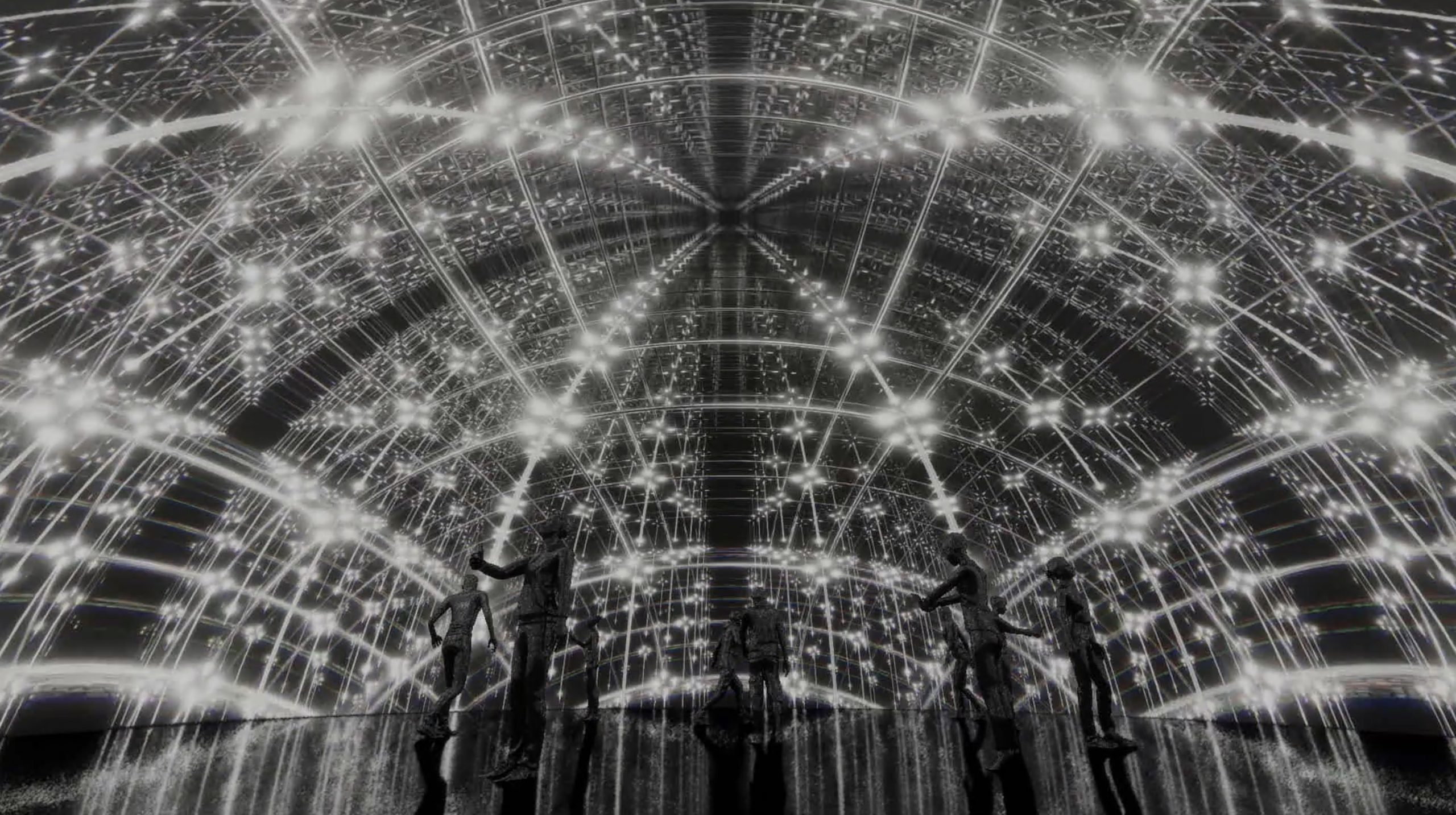 Peppercorns Interactive Media Art Team, established in 2016, is committed to crafting beautiful and poetic digital interactive experiences, aiming to redraw the unique connections between people. Leveraging the rich expertise of team members in interactive design and media art creation, they possess deep professional knowledge in areas such as interactive installation design, creative proposals, and media art creation. They have collaborated with prestigious institutions like the Palace Museum, the Industrial Technology Research Institute, the Taipei Performing Arts Center, and the National Taiwan Museum of Fine Arts, receiving accolades at events like the Austrian Ars Electronica Festival and SIGGRAPH Asia. They aim to continue innovating, bringing more digital narrative experiences to the world in the following projects.
|Admission Information 
▸ Ticket required for entry.
▸ Please arrive at least 10 minutes before the performance or screening. Latecomers will not be admitted. On-site queuing for entry is available depending on the vacancies.
▸ Throughout the event, tickets for each program will be available on the Monday two weeks before the event date. For detailed program registration information, please visit the "C-LAB Technology Media Platform" Facebook page or the event page of C-LAB on Accupass.
|Notice
▸ Some performances contain intense strobe lighting effects. Viewer discretion advised.
▸ The space is equipped with the mirror floor, viewer wearing pants is advised.
▸ Due to limited space inside the venue, picnic mats and chairs are not allowed. If you have other needs, please contact the front desk staff for assistance.
▸ Photography and social media stories recording are allowed during the screening, but the use of flash is prohibited.
▸ The organizers reserve the right to adjust and change the event.